Long ago, we pledged unwavering allegiance to the egg: a flawless, versatile vessel of protein. Be it poached, scrambled, hard-boiled, soft-boiled, whisked in a frittata, omelette seasoned with onions, tomatoes, green chillies and coriander leaves, we love to have it in any form. Here are some quick scrumptious egg breakfast ideas that will make you crave for having eggs every day. 
Read More: Axone: A Famous Naga Delicacy
Scrambled eggs
Making scrambled eggs is not a big deal. However, it is about technique and fresh ingredients that make us drool. To prepare delicious scrambled eggs: 
Take a cold saucepan, break two eggs and add milk
Then place the pan on low flame, stirring until they start coagulating 
Keep stirring  
When the eggs are close to cooked, add in grated cheese and cold butter 
Allow the butter to melt 
Sprinkle in salt and Worcestershire sauce at the end 
Smoked Salmon Deviled Eggs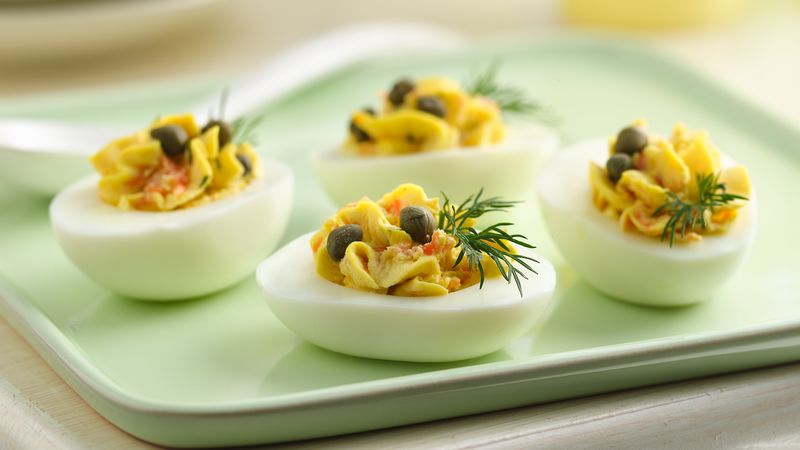 Place eggs in a pan full of cold water and boil for 10 minutes
Peel off the egg shells once cooled down, and slice each egg in half and remove the yolks
Put the egg yolks in a bowl along with mayonnaise, cream, mustard, lemon zest, salt, dill and finely chopped smoked salmon.
Blend everything and transfer the mixture to a plastic sandwich bag, cutting off the corner
Then place the cooked egg whites on a serving plate and start piping the salmon mixture in the egg whites
Roll up the salmon strips and push them into the salmon mixture in the eggs
Garnish with parsley, chives, and black pepper
Parchment Baked Eggs
Start by preheating oven to 350°F
Fold a 14×12-inch piece of parchment paper in half and cut into a heart shape 
Unfold the paper and place it on a rimmed baking sheet 
Then put the sweet potato cubes on one side of the parchment paper and season it with olive oil, smoked paprika, dried thyme, salt and pepper. 
Make two small wells in the tray of sweet potatoes and crack the eggs into the wells, and season with some more salt and pepper, and add mozzarella on the top 
Seal the parchment paper by folding the edge. 
Bake it in the preheated oven for at least 15 to 20 minutes
Unfold the edge once it's cooled down, and then garnish with sliced scallions