Nagaland, one of the states in the North-Eastern region of India, is famous for its mesmerizing scenic beauty and lip-smacking cuisines. Naga people prefer to use their most famous chilly raja mircha in their food, making it a bit spicier. The major ingredients used to prepare Naga foods are Bamboo shoots, Anishi, fermented dry fish, and axone- a fermented soybean product.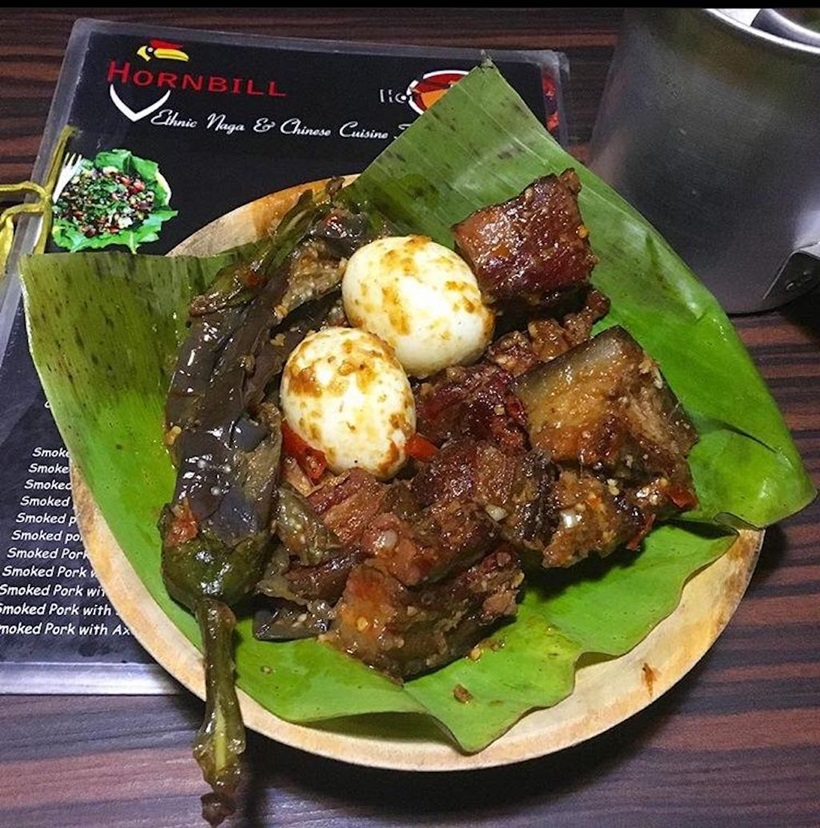 Also spelt out akhuni, axone is famous for its distinctive flavour and aroma among tribal communities across Meghalaya, Mizoram, Sikkim, Manipur etc. Axone is used as an ingredient and a condiment to prepare pickles or curries of fish, chicken, beef, and pork.  
Read More: Healthy Chocolate Dessert Ideas For People On Weight-Loss Diet Plan

How to make Axone?
You can try making axone at home by following the below steps:
Soak soya beans overnight, and boil it in water until it becomes soft
Drain water from the soya beans and put them in bamboo baskets lined with banana leaves
After that, keep it on a fireplace in the kitchen or simply leave it on a terrace exposed directly to sunlight, so it gets started with the fermentation process.
Once the fermentation is done, mash the beans and shape them into cakes and then leave them near the fireplace after wrapping them in banana leaves to ferment further.
Now the flavourful axone is ready to prepare curries and stews.
Naga style smoked pork axone curry recepie
You can make fish, chicken, beef or pork curries using axone.
Today, we are introducing the traditional Naga style smoked pork axone curry to you:
Start with washing smoked pork with warm water
Cut them into medium-sized cubes
Peel the colocasia (optional) and cut into big chunks
Add pork, colocasia, axone, tomato, raja mircha, adequate salt and water in a pot
Turn on the flame and cook them until the pork becomes tender
Once the pork is well cooked, keep the pork aside and take out all other ingredients, and mash them
Then add the mashed ingredients back to the pot along with the pork
Add water as per your gravy requirement and cook for another 3-5 minutes
Switch off the heat and garnish the pork axone curry with Naga ginger or wild lemon basil