Known for its rich and diverse flavors, Malaysian food & cuisine has inherited a wide range of cultures and even created some unique and characteristic blends that are uniquely native. Let's look at the most comforting Malaysian food of all time.
NASI LEMAK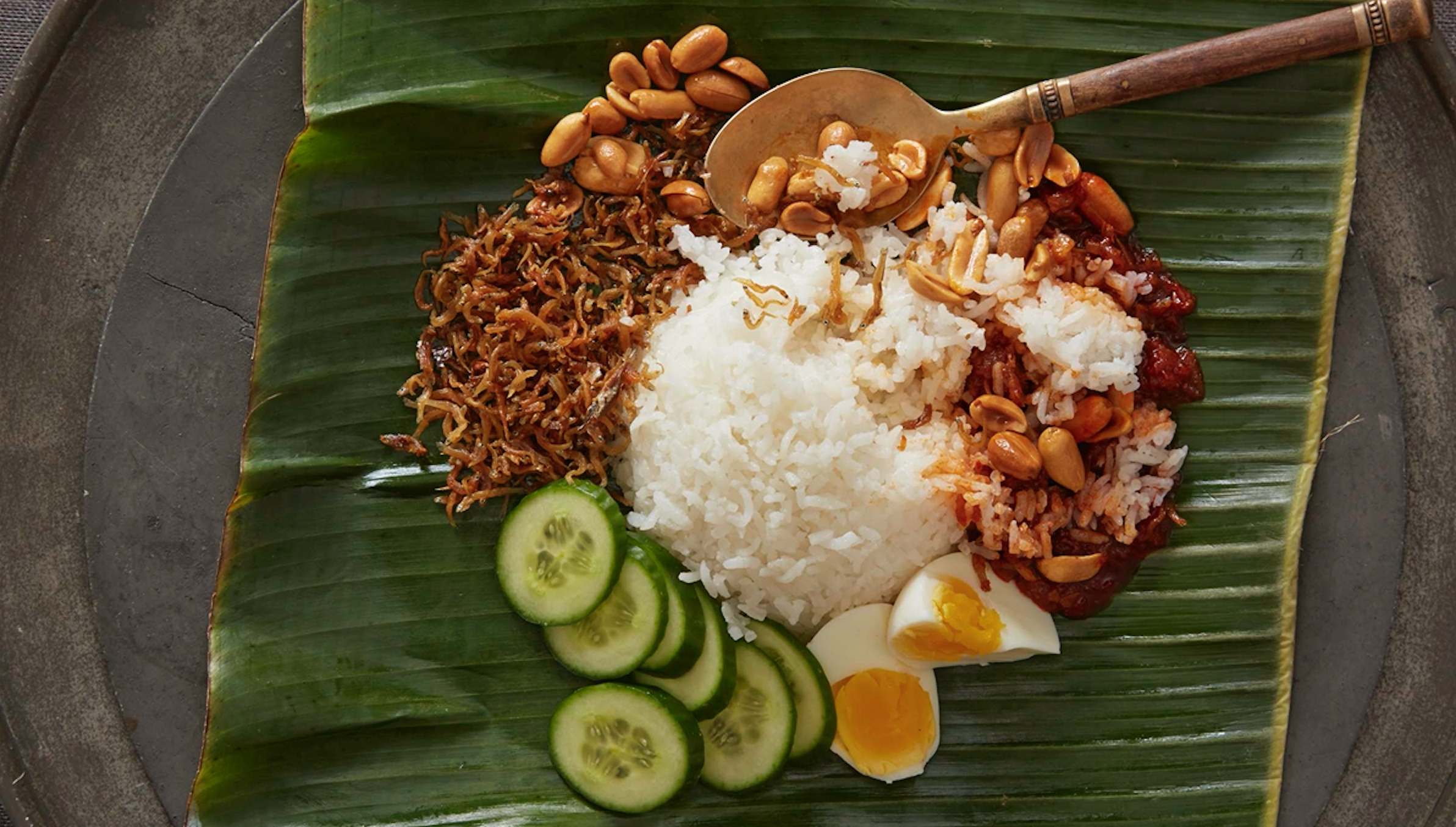 Known as Malaysia's unofficial national dish, Nasi Lemak consists of steamed rice soaked in coconut cream. It is known for its rich and aromatic flavors. A variety of local dishes are served with it, including salted peanuts with Ikan-Bilis (anchovies), hard-boiled eggs, preserved vegetables, fried chicken wings or fish, and sweet sambal chili. Despite it being a traditional Malay meal, Nasi Lemak has become very popular throughout Southeast Asian countries such as Singapore, Brunei and Indonesia.
LAKSA 
Laksa is a spicy noodle dish popular in Southeast Asia. It consists of several types of noodles, most commonly thick rice noodles, and a variety of toppings such as chicken, prawns and fish. It can be easily found in many Malaysian eateries and is seen as comfort food by many.
Malaysia also has its own variations of laksa. For instance, in Penang, a state on the northwest coast, the local version of laksa is sourer since it is served in a tangy fish broth that contains ingredients such as fresh mackerel, herbs, pineapple and spices.
MURTABAK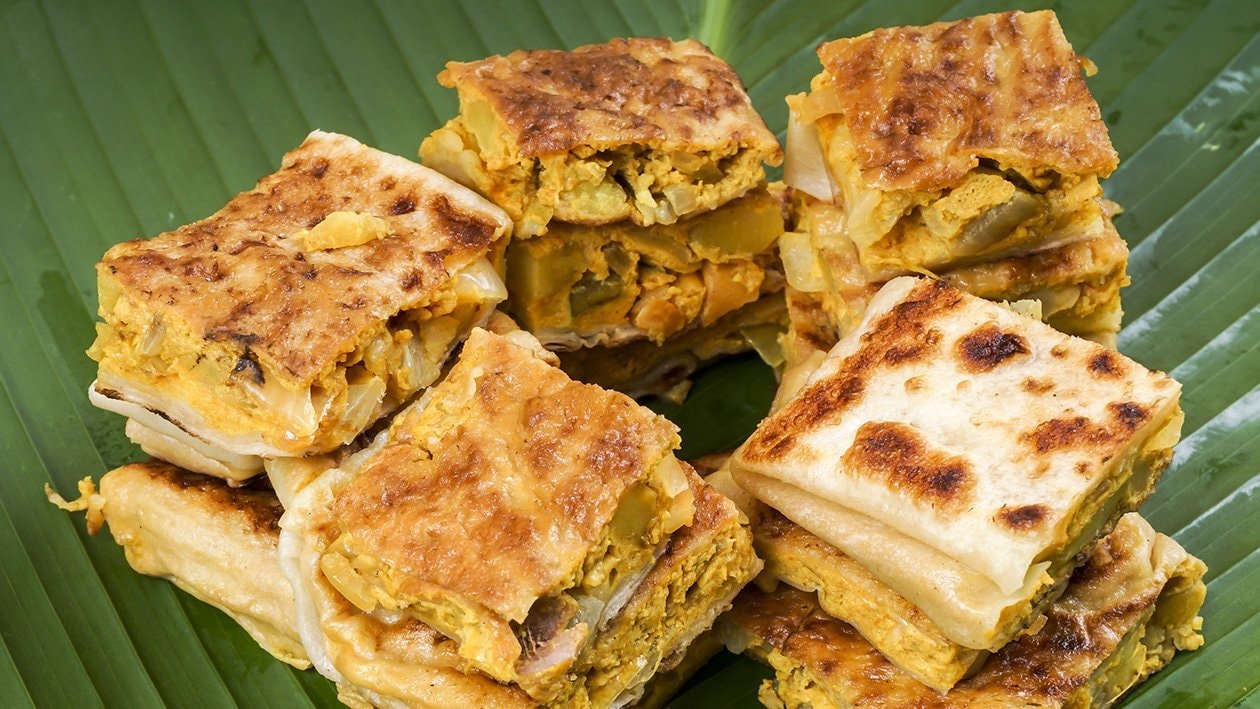 Murtabak is a local version of omelet pancakes stuffed with minced meat, onions, spices and fried until golden brown. In Malaysia, it was originally sold in Indian Muslim food outlets which used to be traditionally stuffed with minced beef, onions and spices. A snack or meal can be made from Murtabak, but it's generally eaten as street food that's easy to take with you. Since it was brought to these regions by early Indian Muslim settlers, it is commonly found in Southeast Asia, Saudi Arabia, Indonesia, Malaysia and Singapore.
SATAY 
Thai satay refers to skewered meat that has been grilled over charcoal to produce a smoky effect. The dish comes in a choice of chicken, beef or lamb, and is served with rice dumplings wrapped in coconut leaf. One of Malaysia's signature dishes, satay is available almost everywhere. If you see a smoky stall with barbecue flavor, it's most likely to be a satay stall.
ROTI JOHN 
The Roti John is another street food in Malaysia that is extremely popular among locals and other countries in the region. It originated from Singapore, which was once part of Malaysia. Sliced French loaves are pan-fried with toppings such as minced mutton, sliced onions and eggs. They can be eaten with Mayonnaise, ketchup, barbecue sauce or chili. The legend has it that around the 1960s, a Malay hawker came up with Roti John when an Englishman requested a hamburger from him.