North India has a variety of tasty dishes worth savouring. Take a peek into these lip-smacking fares that are simply irresistible, to say the least. 
Misal Pav 
It is a water-based curried preparation of cooked sprouted lentils served with pav and lemon wedges that is immensely popular in Maharashtra.
Bhutte ka Kees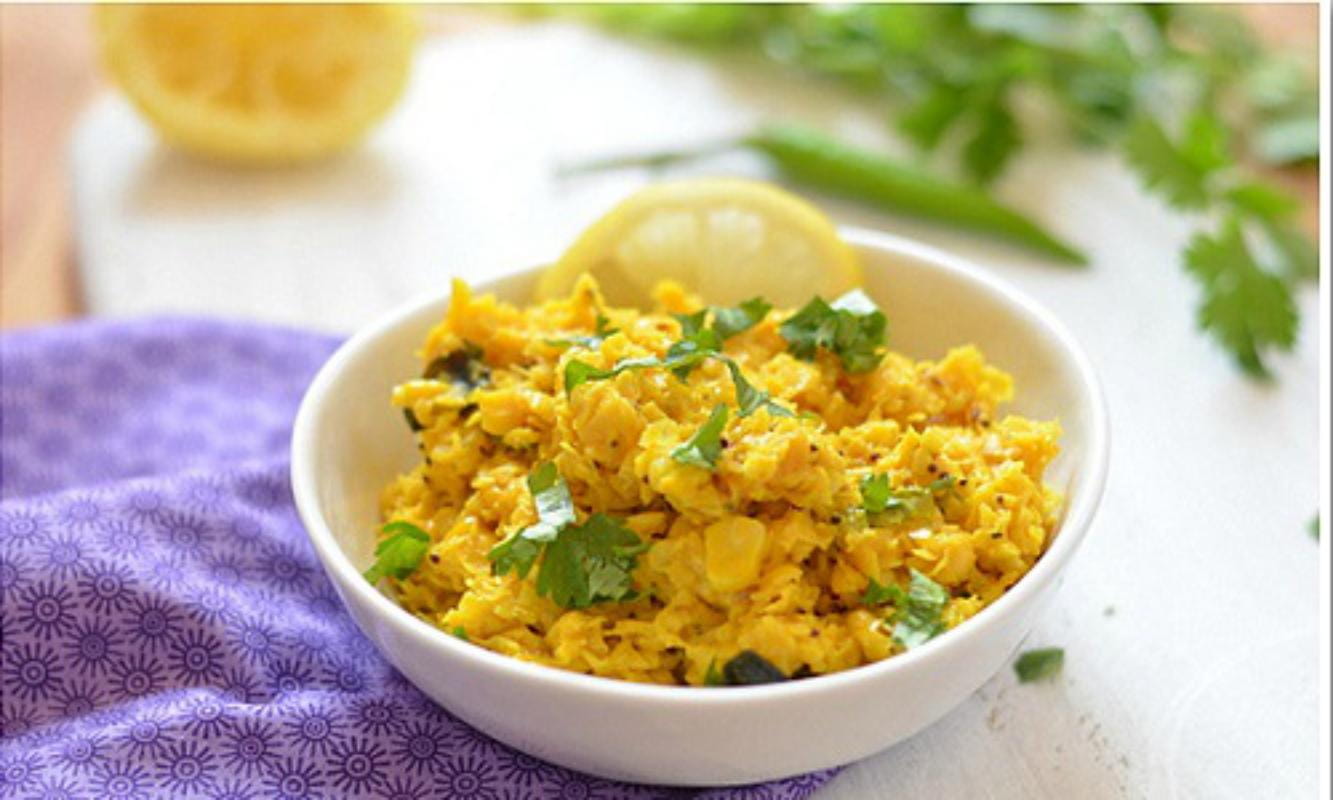 It is a delicious, spicy and healthy grated sweetcorn dish from the land of magical chaats, Indore, Madhya Pradesh.
Chenna Poda 
This traditional cheese dessert from Odisha is made of well-kneaded homemade fresh cheese, chena and sugar by baking for several hours until it browns.
Rugda
Also known as phutka in some areas of Jharkhand, it is a variety of mushroom. Tastes great with rice or poori.
Chila 
A Chila is a North-Indian crepe made out of chickpea flour, popular in Chhattisgarh. They are nutritious and can be fortified with the addition of vegetables or paneer.
Litti Chowka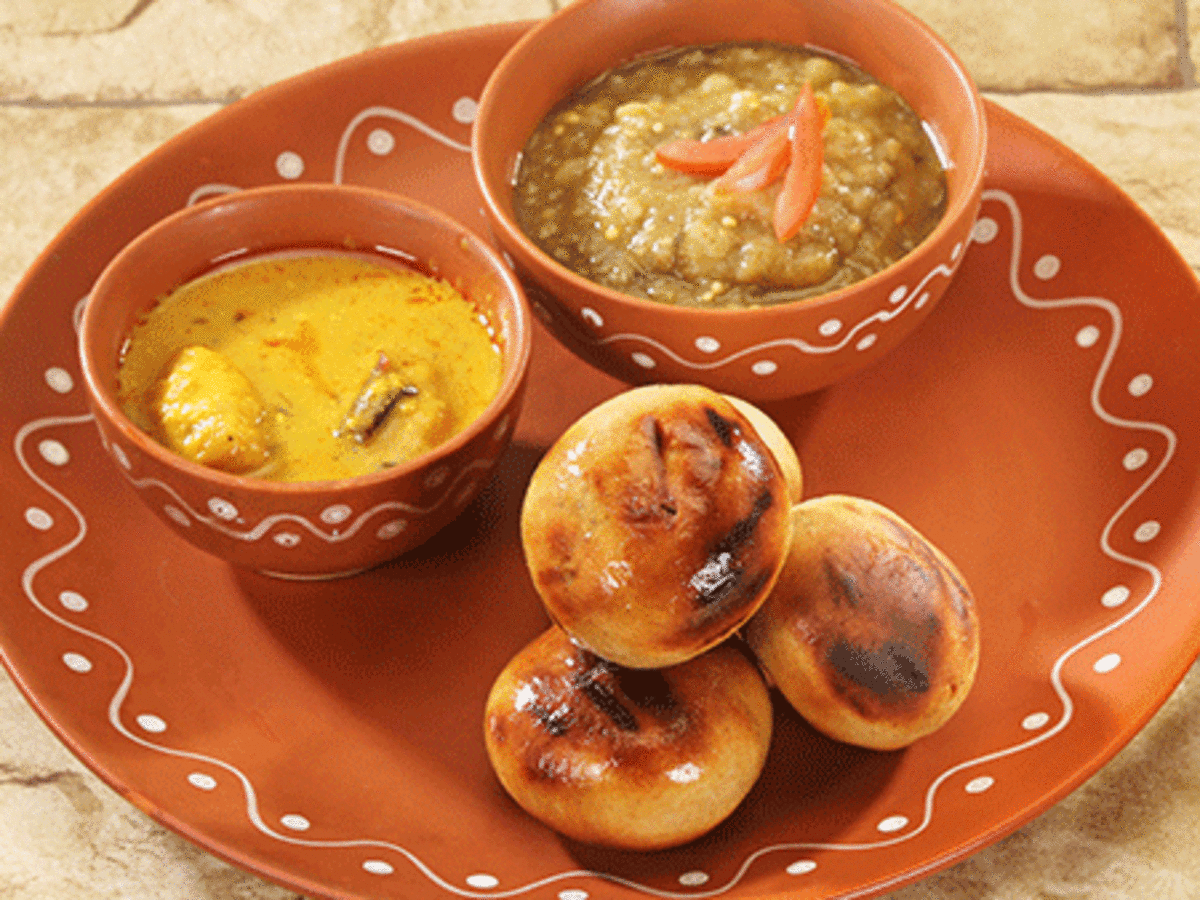 A traditional dish of Bihar is made with wheat flour dough, which is baked and stuffed with a mixture of roasted gram flour, spices and lemon juice, and served with chokha (baked and pulped vegetables).
Tunde ke Kabab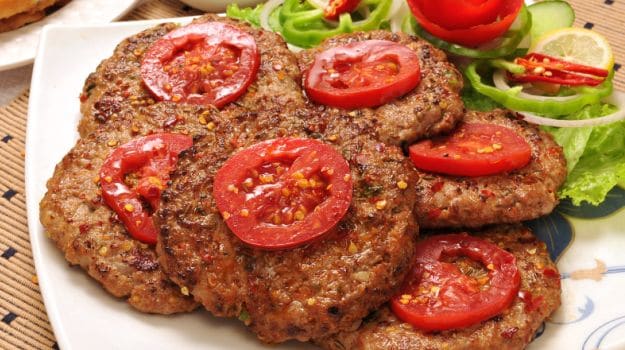 This minced meat kebab with Lucknow origins is renowned for its ingredients, including around 150 different spices. 
Dhokla
Among the plethora of vegetarian dishes from Gujarat, dhokla is the forerunner. This savoury snack is made from rice and chickpeas.
Dal Bati Churma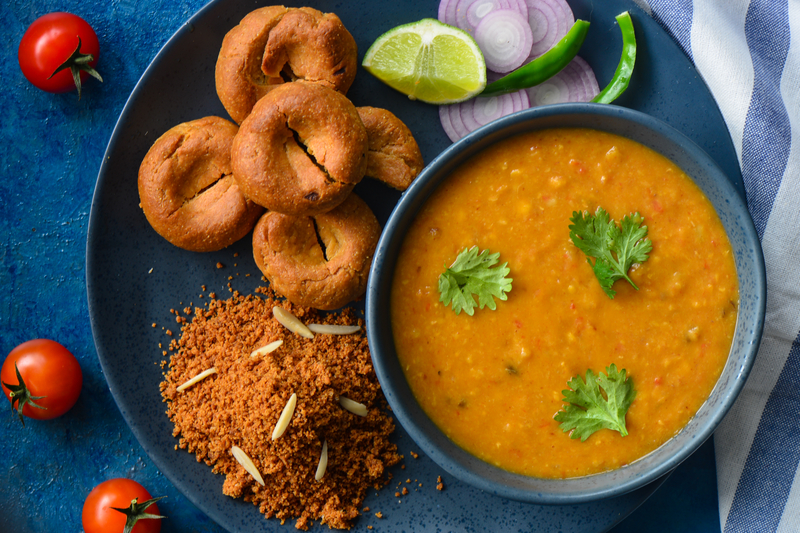 It is a traditional Rajasthani treat having spicy dal with the sweet churma and deep-fried crunchy batis.
Makki Ki Roti and Sarson Ka Saag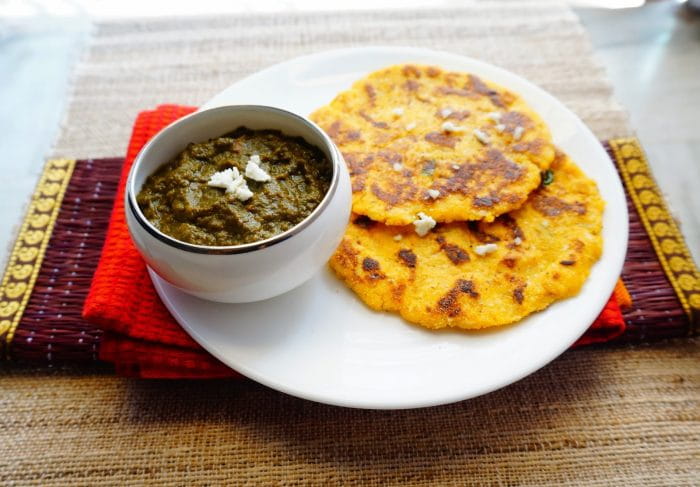 Corn flour bread (Makki ki roti) and a mustard leaf-based curry (Sarson ka saag) are consumed together. These are rich in flavour, nutritious and a staple of the Punjab region.
Rogan Josh 
This is an aromatic lamb curry from Kashmir made with an array of spices, tomatoes, ginger and garlic.