Indian cuisine happens to be one of the most diverse and popular ones across the globe. With the coveted Michelin star under their belts, chefs from various regions of India having expertise in varied cuisines have established restaurants worldwide. As a result, Indian restaurants can be found in any major city. So, here are some of the top restaurants serving exquisite Indian dishes. 
Read More: Foodies' Guide: Joints You Must Visit in Chandni Chawk
Indian Accent – Delhi, India
This restaurant owned by Manish Mehrotra has branches in New York, New Delhi, and London. The New Delhi branch has consistently been ranked as one of Asia's 50 best restaurants. In New York, Indian Accent is a Michelin star restaurant. The restaurant serves Indian cuisine with a contemporary touch and is highly popular with Indian celebrities.
Amal at the Armani – Dubai, UAE
Located at Armani Hotel in Burj Khalifa, the food and the view are equally marvelous. It has continually been considered a must-try for Indian cuisine enthusiasts. Like Indian Accent, the restaurant's dishes are served in a modern manner while maintaining its true Indian roots. 
Gymkhana – London, England
Another Michelin star restaurant by Karam Sethi specializes in North Indian cuisine and is inspired by Colonial India's Gymkhana clubs. It serves authentic Indian dishes in all its rich colours and bursting flavours. 
Junoon – New York, USA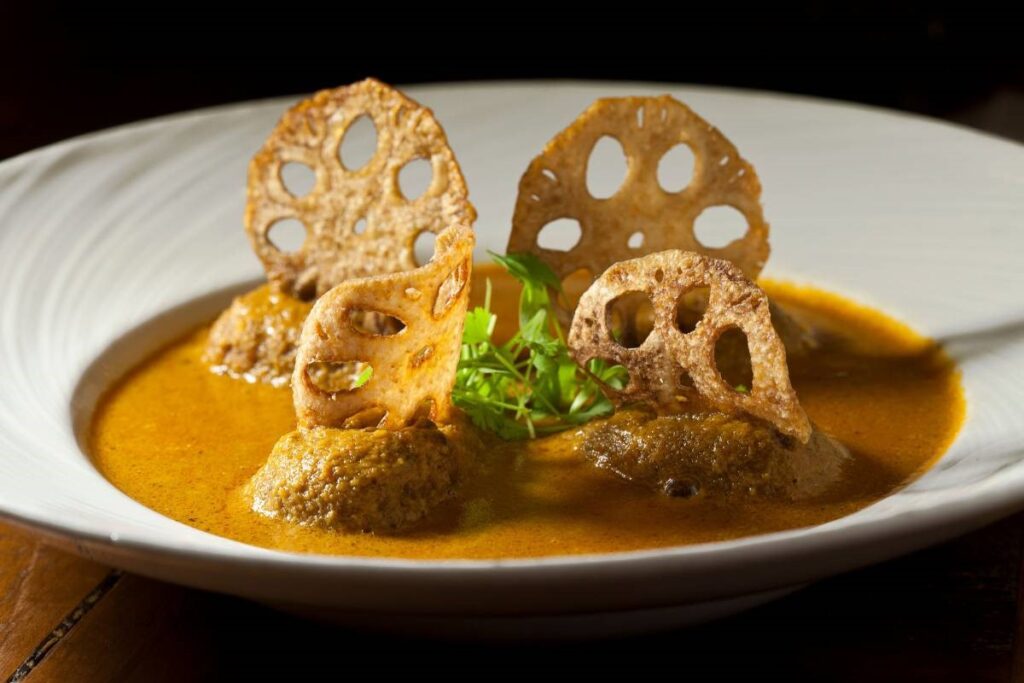 Opened by popular Indian chef Vikas Khanna, this Michelin star restaurant serves authentic Indian cuisines with a contemporary twist. It received the award in the same year it opened and has earned it 8 years in a row. It is one of the best Indian restaurants in New York and won its deserved popularity through its owner. 
Verandah at The Standard – Copenhagen, Denmark
This restaurant is rated as the 7th best Indian restaurant in the world and is another popular Indian restaurant owned by Michelin star chef Karam Sethi. Both the dishes and interior are tailored to suit the tastes of both Indians and the Danish. It serves a contemporary combination of Danish and Indian cuisine without truly losing its Indian origins. 
Amaya – London, England
A famous Michelin star Indian restaurant owned by Ranjit Mathrani, Namita Panjabi, and Camellia Panjabi, it has received numerous awards and accolades since its launch in 2004. Their open kitchen is one of the highlights in the dining experience, alongside their specialties in grill, particularly lamb chops and chicken tikkas. 
Bombay Club – Washington, USA
Located in the heart of American politics, this Indian restaurant founded by Ashok Bajaj is frequented by leading political figures such as Nelson Mandela, Bill and Hillary Clinton, George H.W. Bush among others, and celebrities such as Demi Moore and Harrison Ford. Its main highlight is an authentic North Indian Thali.
Machan Indian Restaurant – Melbourne, Australia
Unlike the other Indian restaurants mentioned above, this desi restaurant provides a totally authentic and affordable Indian dining experience. From its dishes, exterior, and interior, one feels the presence of India. They serve both South and North Indian dishes. They are famous for their Biriyani, Chicken Tikka Masala, and Madras Curry.
Veeraswamy – London, England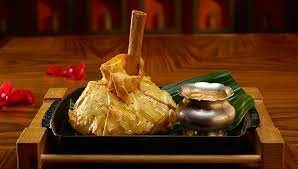 This Michelin star restaurant is the oldest Indian eatery in the UK. It was opened in 1926 by the great-grandson of an English soldier and an Indian Princess, Edward Palmer. It offers authentic regional cuisines of Punjab, Lucknow, Kashmir, and Goa. The name of the restaurant happens to be the founder's grandmother's family name. The restaurant has been visited by notable figures such as Winston Churchill, Jawaharlal Nehru, Indira Gandhi, Charlie Chaplin, and many others.
The Golden Peacock – Macau
This Indian restaurant, whose interior is inspired by the national bird, is the first Indian restaurant in Asia to be awarded a Michelin star. The chef and its founder happen to be from Kerala, but the restaurant covers the cuisine of the entire country. They offer a good value lunch buffet. 
The Song of India – Singapore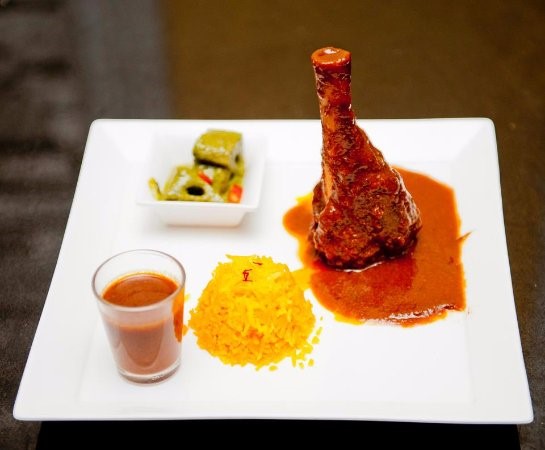 A popular 3-time Michelin star Indian restaurant on the tiny island, it is located in a colonial bungalow and serves affordable authentic Indian dishes. They also offer buffets on a select few days.