IPA, a consortium of Malayalee business entrepreneurs in the UAE, on June 26, organized a discussion on how to cruising through opportunities faster. The unique networking event held at Dow Cruise in Deira Creek was inaugurated by Dr KP Hussain, the Chairman of Fatima Healthcare Group.
As many as 120 prominent business owners in UAE have participated in this event. The event was convened in compliance with all covid regulations in Dubai.
Read More: California Based NRI Organisations Join Hands To Help India's Covid-19 Battle
IPA is known for its business networking and promotion activities among the Keralite business community in UAE. The collective has done many events and initiatives to promote and educate the businessmen at large.
During the inauguration, Dr Hussain said our security was paramount at the time of the Covid-19. He even reiterated that we could move forward only if we stay safe these days, giving more importance to safety.
The event's main attraction was the session on "Diversified Investments "by Abdul Azeez Kunnath, AVP of Berjeel Geojith Investments, giving insights into the importance of diversified investments to balance business growth during any circumstances. Speaking on the diversification of investment by expatriates and business people, Abdul Aziz Kunnath explained how to invest safely in the stock market in various ways. He also explained the investment plans that the employer should adopt to secure the future lives of those who live on a small salary.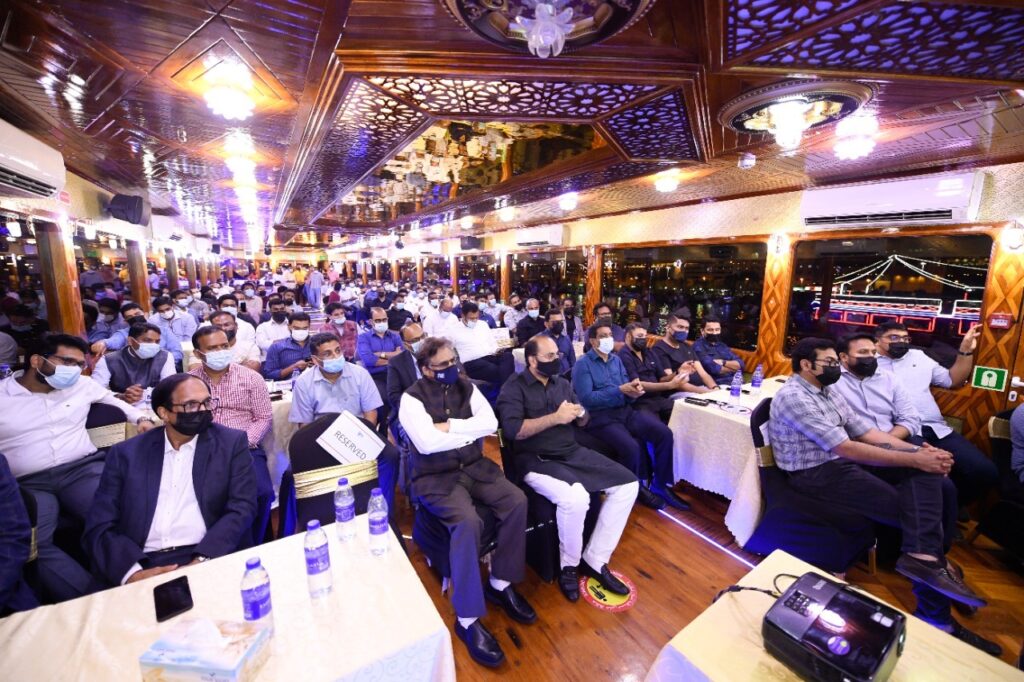 IPA founder AK Faisal has welcomed the guests to the event, and Chairman VK Shamsuddin presented gifts to the guests. Chandrajith, Basheer Padiyath, Nagaraj and Zaheer Stories have greeted the event. Rafeeq, Bibi John, Zulfikar and Muneer Al Wafa were the coordinators of the event. The event has been concluded with a thank you speech of Hakeem Vazhakkala and a music orchestra program of IPA members led by Gafoor Shah.
It was a real break for many from the tensions of business during Pandemic and all the participants enjoyed the break in the dhow cruise with an excellent buffet dinner onboard.
Visit www.ipauae.ae to know more about IPA.