As the villagers called him, Satellite (Soran Ebrahim) is the leader of a group of young children in and around the Kurdish refugee camp on the Iraq-Turkey border. He has a gang of his own consisting of the children at the refugee camp.
Many of them had lost their limps to landmines; still, they obeyed Satellite, stood with him, and did the works assigned to them. He commanded his little army to clear the mines in the nearby fields. Satellite is a star not only among the children but is also an indispensable person among the elders. Using his popularity and resources, he fixed a satellite in the camp for the people who are eagerly waiting to know when the United States would launch a war against Iraq.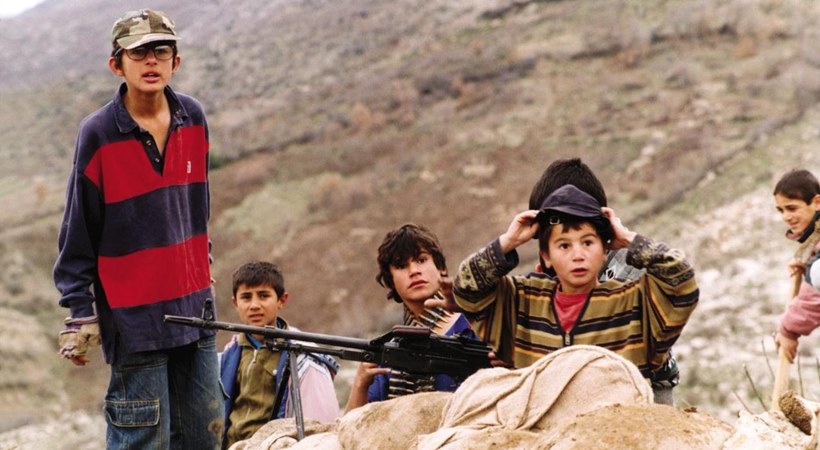 Roaming around the village on his bicycle, Satellite made announcements, gathered people together and assigned works; he is the "all in all" there. He is their leader, and his words are the final words! Then, however, his life took unexpected turns with the arrival of three kids- Hengov (Hiresh Feysal Rahman), the boy with no arm, his sister Agrin (Avaz Latif) and a blind toddler.
The movie 'Turtles Can Fly', directed by the renowned Iranian-Kurdish film director Bahman Ghobadi, is about these children, their life and their experiences in a turbulent war zone. The children are waiting for the Americans to come, hoping that the US would bring them better days!
The movie, accompanied by the incredible music by the famous musician Hossein Alizadeh, travels through the lives of these children. They live, survive and make their living amidst death and destruction.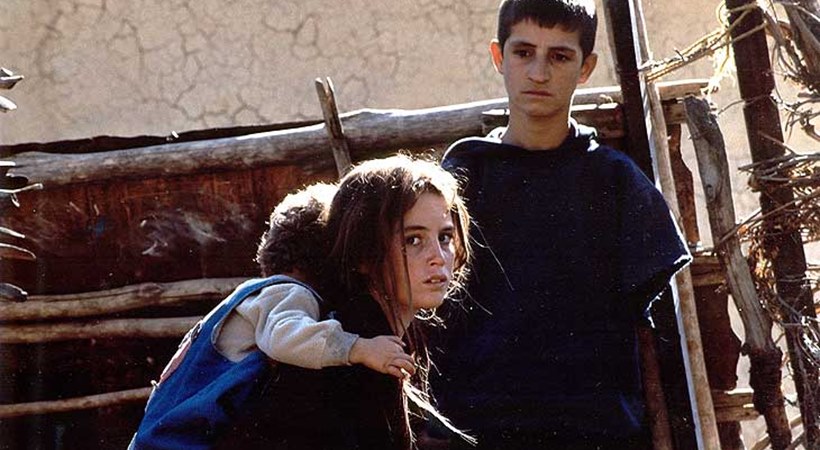 Capturing the lives of innocent children who anticipate a war anytime, the film unravels the pain, trauma and terror of war. The limbless children in the camp, Agrin and her brother, who are haunted by the traumatic memories of the past, and the villagers who have always been destined to live on fear and insecurity, are the victims of the rivalry between the two countries.
When two countries battle each other or when governments unleash violence on people, who suffer the most? Undoubtedly, it's the children. War not only shatters their lives but also makes deep scars in their memory with which they have to live the rest of their life. Turtles Can Fly shows this through a captivating narrative.
The film is dedicated to "all the innocent children in the world-the causalities of the policies of dictators and fascists".