Golden Visas are long-term residency visas simplifying the process of naturalization in most countries. Each country has different criteria to be fulfilled in order to grant the visa. They are primarily awarded on the basis of huge investments in the property and resultantly gaining prominence amongst the affluent. Here are some of the preferred countries where people invest to acquire the Golden Visa.
Read More: Centre Simplifies Norms for Renewal of Overseas Citizens of India Cards
EU Countries
7 EU countries provide the service of residence based on the investment. These include Austria, Belgium, Greece, Italy, Spain & Portugal. One must invest €40,000 or more in Austria and after 10 years of residency, can apply for citizenship. To fast-track naturalization, one can invest €10 million in an Austrian business or contribute €3 million into a government development fund. 
As for Belgium, one must live in the country to be classified as a resident. Through the Belgium Business Residence Program, investors and entrepreneurs can establish businesses in the country with a minimum capital of €350,000. After 5 years, they can apply for citizenship, which requires a successful language test in Dutch, German, or French.
When it comes to Greece, non-EU nationals can seek a Greek Golden Visa by either investing €250,000 in property or sign an agreement on a 10-year lease or share in hotel accommodations, or contribute €400,000 to Greek businesses, or deposit €400,000 to Domestic Credit Institution for a year, or by purchasing shares, corporate or government bonds worth €800,000. This visa is renewed every 5 years. After 7 years, one can apply for citizenship.
However, if one happens to be wealthy, acquiring Italian residency becomes very easy. One can invest the specified amount in various projects such as €500,000 in an Italian company, €250,000 in an Italian start-up, €2,000,000 in government bonds, or donate €1,000,000.
To be granted residency in Spain, one must purchase real estate worth €500,000 or government bonds worth €2 million, or develop a business project in the country, invest in company shares or make bank deposits worth €1 million. The residency permit is initially valid only for 2 years, which can later be renewed every 5 years. The visa is awarded to the investor, spouse, and all dependent children (including grandchildren). People of Sephardi Jews, Equatorial Guinea, Latin America, and the Philippines are entitled to citizenship after 2 years; for the rest, it is 10 years.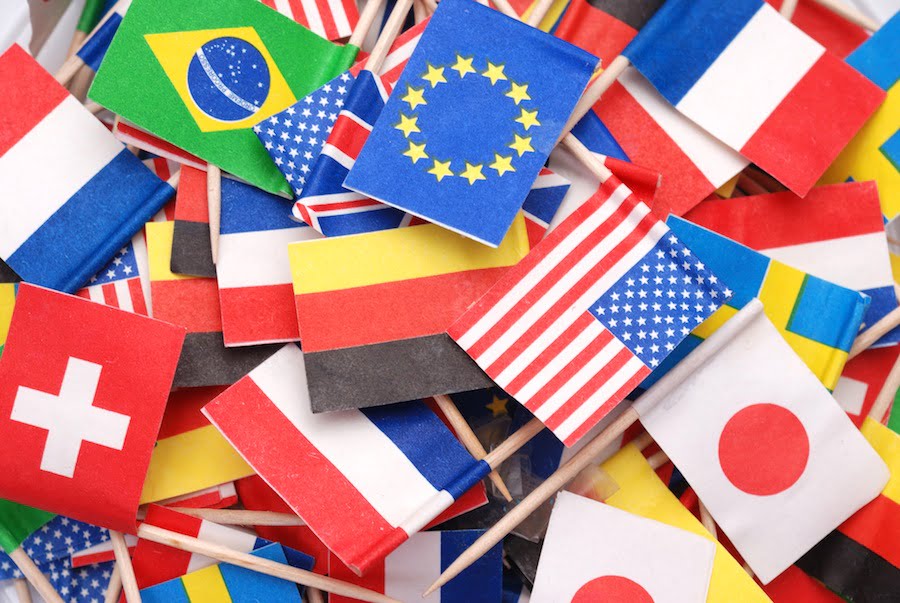 Portugal is the easiest country in the EU to acquire citizenship. One can receive residency by contributing €250,000 in the maintenance of Portuguese cultural heritage or €350,000 for public or private scientific/technological research in Portugal, purchase investment or venture capital funds worth €350,000 or property worth €500,000. One can also transfer €1 million or more into a Portuguese bank or establish a business that would create a minimum of 10 jobs. After 5 years under residency, one can apply for citizenship.
New Zealand
In New Zealand, foreign investors have the choice between Investor 1 & Investor 2 visa programs with different requirements. Both award residency status to the investor, their spouse, and children under 24. 
Investor 1 visa requires one to invest NZS 10 million over a three-year period. It has no criteria in terms of age, language, or experience. The Investor 2 visa demands NZS 3 million in available funds or assets to be maintained for four years and also expects proficiency in English. 
UAE
Unlike most of the other countries, naturalization is not open to foreigners in UAE. Although, they have recently introduced the 10-year Golden Visa for people from several backgrounds. Investors with investments worth AED 10 million without a loan, accredited creative individuals in art and culture, business executives of major companies, and doctors, specialists, accredited researchers, inventors and scientists who meet further specified conditions. 
A 5-year visa is granted for investments worth AED 5 million without a loan, high school toppers in both private and public schools with 95%, university graduates both inside and outside of the country with a GPA of 3.75, and entrepreneurs with a capital of AED 500,000.
Singapore
One of the 4 Asian tigers with a thriving economy and robust corporate governance, Singapore is an attractive region for foreign investment. Applicants seeking residency in the country through the Golden Visa initiative must invest SGD 2.5 million among other requirements such as three-year experience in business and entrepreneurship by providing audited accounts of the past three years of the company and substantiate a company turnover of SGD 50 million the year prior to application or as an average in the last three years.
Spouse and unmarried children below the age of 21 of accepted applicants are also eligible for residency.
Switzerland
Switzerland is one of the most popular countries for the Golden Visa scheme. One can acquire residency by either establishing a company in the country that grants job opportunities for locals or by paying an annual tax between CHF 150,000 to CHF 1 million, varying between the region of the country you want to reside in. 
One of the major benefits of Swiss residency is visa-free travel in the Schengen Area.
UK
The country provides the Golden Visa opportunity through the UK Tier 1 Investor Visa scheme. To gain residency, one must invest £2,000,000, be over the age of 18, and prove the capital as one's own. Additionally, they must pay an application fee of £ 1,263.
The validity of the visa is 3 years, which can be extended for another 2 years.
Ireland
The Republic of Ireland offers the Golden Visa to non-EU foreigners through the Immigrant Investor Programme (IIP), simply known as the Ireland Investor Visa. To be granted the same, one must invest €1 million in a local enterprise or investment fund. They can also donate €500,000 to projects relating to Irish arts, culture, education, health, or sports.