When we plan an international trip, the first thought that crosses our minds is either budget or applying for a visa. We spend long, tiring, yet exciting hours on the internet, looking through the complex visa application processes for the country we want to visit.
It becomes easier for us to plan the trip hustle free when we get to know that certain countries around the world offer either a visa-free or on-arrival visa facility. Did you know there are a total of 63 countries across the globe that welcome Indian citizens with visa-free, on-arrival visas or e-Visa access?   
Read More: Emergence of Hostel Culture: A Backpackers' Delight
As per the Henley Passport Index 2021, the Indian passport ranks 84th regarding freedom of travel.
Now you must be wondering which countries provide such offerings, especially to wanders from India. Here's a curated list of countries that offers cheap and Visa-free or visa on arrival travel.
Indonesia
Spread over 17,508, Indonesia is a volcanic island that is the largest archipelago in the world. A paradise for nature and adventure lovers, it adds a mesmerising illustration to Asia's diversity. Combined with rich cultures of Dutch colonial heritage and UNESCO listed temples, Indonesia welcomes visitors from the UK, US, Australia, and India. Travellers from these countries do not require a visa to enter and stay anywhere in the country for less than 30 days. You need to get a visa exemption stamp from the Immigration counter, which is available free of cost.    
If your travel duration exceeds the bracket of 30 days, you have to apply for a visa on arrival at the cost of Rs 1,745 when you enter Indonesia.
You can plan a 7-day-trip to Bali at Rs 35,000 per person, inclusive of accommodation and food.
The cheapest air ticket to Indonesia from India could be something between Rs 18,659 round trip.
Jamaica
As suggested by the Jamaica Tourist Board, Indian travellers need 9-10 days to explore the island country as the first day may take to get done with the on-arrival visa procedure and stay up to 30 days maximum. However, if you are from the UK or the US, you will need to invest in a transit visa.   
You can plan the trip considering average daily expenses between Rs 3,000 and Rs 3,500, which can go up to Rs 20,000 per head, including food, accommodation and sightseeing. However, as there is no direct flight from India to Jamaica, it is suggested to be prepared for long layovers and high airfares. A round trip to and from Delhi may cross the Rs 1 lakh bracket.
Nepal
Surrounded by plains, hills and mountains (Mount Everest), Nepal is a must-visit country. It also offers visa-free entry to Indians. At the airport, you can either show an Indian passport with at least six months validity, a boarding pass along with a driving license with photo or Election Commission Card with a photo if you're above 18 years of old.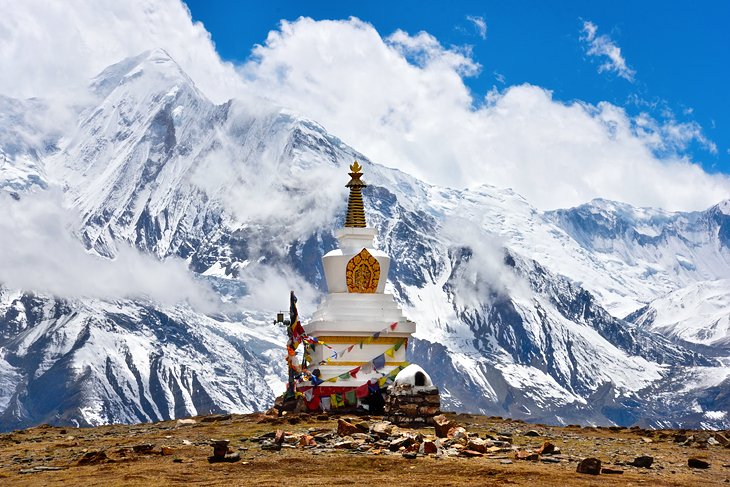 To wander in Nepal, you can make a budget of Rs 1,000 per person each day, covering food, accommodation. A round air journey from India to Nepal is likely to cost Rs 6700 per ticket.
Apart from these three countries, the following countries are also included in the list of 63 countries that offer on-arrival or travel free visas to Indian passport holders you must consider visiting:
Haiti (for up to 90 days)
Seychelles (permit on arrival)
Serbia
Senegal
Trinidad and Tobago
Macau
El Salvador
Montserrat (for up to 180 days)
Grenada (for up to 90 days)
Saint Vincent and the Grenadines (for up to 30 days)
Turks and Caicos (for up to 90 days)
Thailand
Maldives
Mauritius
Fiji