Food is quite intrinsic to our identity and culture. It reflects the state or place we belong to. Adivasi or tribal food is deeply embedded in local culture and traditions, considering how closely they are connected with nature and its resources.
Read More: Popular Delicacies to Savor While Visiting The Namsai Region of Arunachal Pradesh
Likewise, the tribals of Jharkhand have an earthy cuisine that provides simple dishes, flavours and medicinal benefits. They have adopted several types of vegetables and tubers, wild or grown to enrich their diet and to meet their needs of nutrients like calcium, iron, minerals and vitamins. Tribal communities consume boiled food like rice, pulses, 'saag' and meat. On some occasions, they opt for animal or bird meat roasted on a fire. During festivities, they add several types of peethas (dumplings made of rice flour and stuffed with pulses, vegetables or meat) on their plates. Due to these consistent food habits, the rate of diseases among them is comparatively lower.
Tribal Cuisine of Jharkhand
The tribal communities use minimal spices, including chilli, turmeric, onions, ginger, garlic and salt in their cuisine. The usage of spice is to ensure that the food does not become bland and retain the flavour of each vegetable or meat dish. They generally consume rice, vegetables, legumes, seeds, fruits, fish and meat. To cook food, they use oils like mustard, jatangi, kusum, dori etc. The meat and vegetables, however, are cooked only in mustard oil. The other oils are used to make chirrka roti, arsa roti, marua roti, rice thekua, dhuska etc.
Vegetarian Food
Dhuska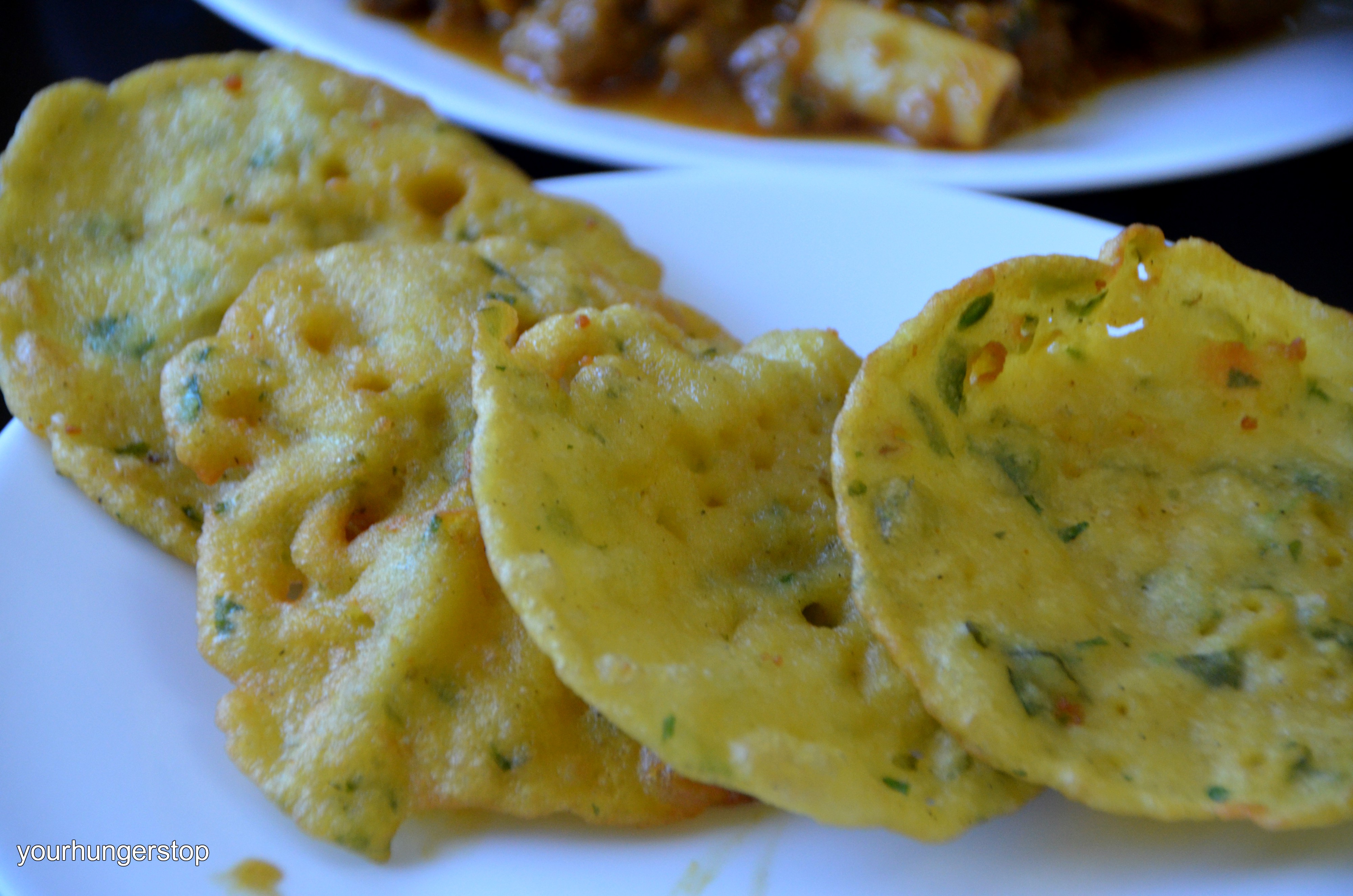 Dhuska is the most popular 'Jharkhandi' snack. The deeply fried balls made of a rice-based batter can tickle your taste buds while having them with mutton or desi chicken curry. The tribes generally have them with chutney or ghugni.
Originating from the Munda and Khadia communities, Dhuska is always served during marriage rituals. It has gradually evolved into a commonly loved snack and is popular in urban areas of Jharkhand as well.
Rugra
Rugra is a kind of a rare mushroom found in Jharkhand. Its cultivation begins during monsoons. These mushrooms are found deep under the soil near the Sal trees. This button mushroom is protein-rich. Hence, it becomes an alternative to the non-vegetarian diet, even during Shravan.
Bamboo Shoots
Bamboo shoots are very edible. It's soft and its tender flesh is cut into pieces and boiled to remove toxins. Bamboo shoots are often pickled, curried, or fermented and cooked in different ways. Locals call young shoots 'Karil' and stored shoots 'Shandhna'. They are also sold as fresh raw products.
Apart from these, Chilka roti, Bharta, Sarai seed, Urad Barri are some delicacies that the tribal people consume.
Non-vegetarian Food
Fish curry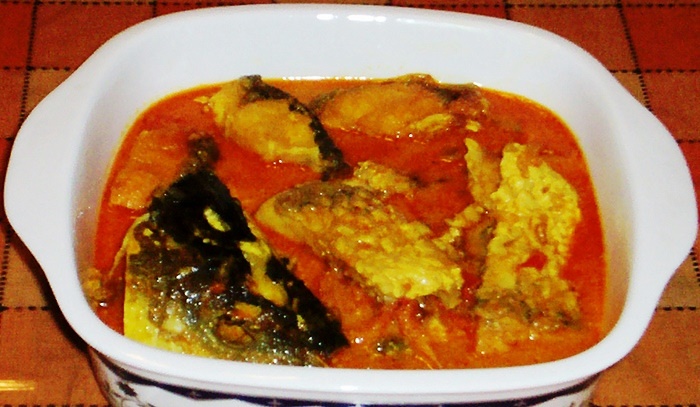 They cook fish such as budnu, chingri, jiya magai, getu, pothi, tengna, etc., which are found in ponds and rivers, and prepare these with mild spices like turmeric, salt, mustard oil and chillies. Then they seal the fish with leaves and keep it into the wood fire to add an earthy and rustic flavour.
Fish curry with harrua or macchri harrua jhor is made in mustard oil with onions, ginger, garlic, turmeric, green chillies, tomatoes, harria and fish pieces.
Pork Curry
First, the pig is slaughtered. Then they start cooking pork curry or suwar jhor by roasting the pig in firewood. Once the hair is burned, they clean the pig and cut it into pieces without removing the skin from the meat. Then they prepare it in mustard oil, onions, ginger, garlic, turmeric, tomatoes and salt. 
Suwar bhujrri or pork dry is another juicy and delicious dish that they consume. The tribal communities also relish beef curry or barrka jhor, duck meat or batakh jhor, demta or red ants and their eggs.