With the World Test Championship final all set to begin from June 18, all eyes will be fixed on the players of both India and New Zealand teams. Everyone's billing this encounter as Virat Kohli V/S Kane Williamson/ Trent Bolt/Tim Southee. However, there is one person about whom there is total silence. The player in question happens to be none other than Rohit Sharma, the Hitman of Indian cricket. Rohit has a variety of shots at his disposal to deal with any bowling attack in the world. Also, he has the knack of playing marathon knocks once he settles in. So, his form would play a vital part in India's good fortunes in the WTC final. If he gets out cheaply, then the Indian middle order will get exposed to the fearsome bowling pair of Boult and Southee a bit too early and things can go awry for India from thereon. Hence, the Hitman has to stay put at the crease and play a responsible knock.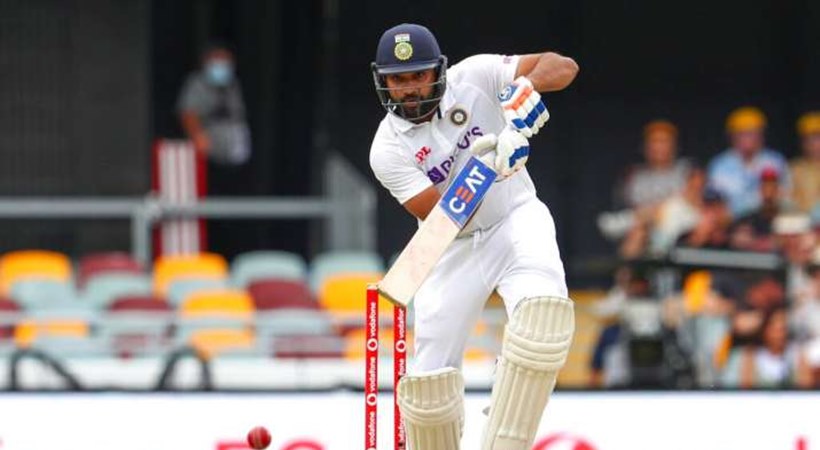 As for Rohit, he has been in tremendous form in Test cricket off late. However, there is a catch to it. All his marathon knocks in Test have come on Indian pitches and he is yet to score a Test century in SENA (South Africa, England, New Zealand, Australia) countries. This happens to be a minor blemish in an otherwise glorious career of the Indian opener. Such a prolonged dry spell does not sit well with a batsman of his caliber. Also, he has only played one Test in England that too in 2014 as a No 6 batsman. So, Rohit's experience in Red ball cricket in England is almost zilch. However, he has scored 7 centuries in England in white-ball cricket and 5 of the same came in the 2019 World Cup. This in a way proves that Rohit's longevity at crease can take the wind out of opposition sails.
Read More: Ashwin can be vital to India's fortunes in the WTC final
However, when the ball is moving around, Southampton will not be any different, Rohit is not the ideal batsman to be at the crease. His struggle with the moving deliveries is very well known and Bolt has some lethal incoming deliveries up his sleeves. These things must be weighing heavily on the minds of Indian think-tank as the final approaches. But, he is too good a batsmen and can turn over a new leaf in England.
"Rohit has been in good form of late and he has played Test cricket in England in 2014. Obviously, as it is for any opener, he would have to be careful for the first 10 overs and see off that new ball to understand the conditions first. I am sure he will get a chance to show his range of stroke (later on)," says Virender Sehwag, the former India opener.
To put it succinctly, Rohit needs to be patient, to begin with, and see off the new ball without taking any risk. As he gets used to the condition, he can play the wide array of elegant shots in his arsenal. So, Rohit's stability at the crease is important as there will be less pressure on Kohli and Rahane when they come to bat. Let us hope for the betterment of Indian cricket that Rohit breaks his dry spell in Test at SENA countries starting with the WTC final on June 18.