If you are visiting Kolkata for the first time, it becomes mandatory to indulge in the delicious Bengali sweetmeat, Rosogolla or the famous mishit doi that your Bengali friends boast about. Pronounced as Rasgulla, Rasagola or Roshogolla, the warm, fluffy chhena balls dipped in mild sugary or (jaggery) syrup is a popular dessert in the Indian subcontinent and South Asian regions. Originated from Kolkata in the 19th century, the juicy and white spongy dessert completes the Bengali festivities like Durga Puja or any occasions.
But, do you know how and who introduced this legendary sweet to not only Kolkata but also entire India. Well, there has been a tug of war between the states of Odisha and West Bengal over who belongs to Rosogolla. In 2015, the Odisha government formed a committee asserting that Rasgulla had originated in its state where it is offered at the Jagganath Temple in Puri. In contrast, the West Bengal government in 2016 applied for a geographical indications (GI) tag for the variant called "Banglar Rosogolla" means Bengali Rasgulla and it further clarified that the Bengali variant is different "both in colour, texture, taste, and method of manufacturing" compared to the Odisha variant.
In 2017, West Bengal received its Rosogolla's GI status when its inventory story came to light. The committee members acknowledged the fact that Nobin Chandra Das, a Kolkata-based then confectioner had christened and introduced the unique spongy-white rosogolla two years after he started his own sweet shop in Bagbazar (North Kolkata) back in 1868. Thus the Bengal successfully restored the tag 'Banglar Rosogolla'.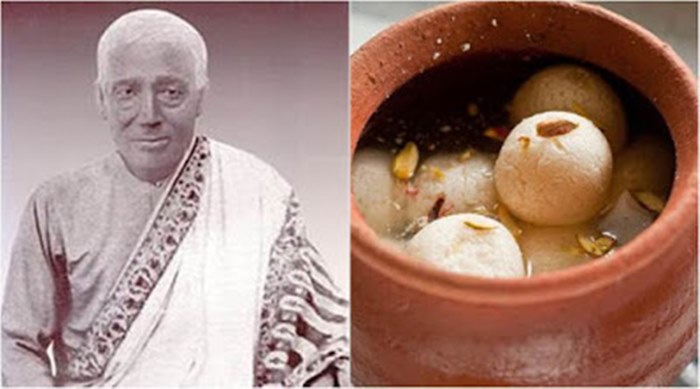 As per his descendants, N C Das who is now referred to as "Columbus of Rasgulla" solved the long-term problem of the chhena (Indian cottage cheese) disintegrating them into rolled balls and boiled them in sugar syrup by using reetha to create bubbles so a spongy effect can be added to the cheese balls. He did not keep the recipe a secret. Instead, he had chosen to train as many people as possible to prepare the delicacy to make the Bengali sweet popular across the country.
The rich legacy of Nobin Chandra Das is constant as his great-great-grandson, Dhiman Das, now Executive Director of K.C Das is still managing to churn out the chhena-based sugary balls at their sweet shop in Esplanade, Kolkata. The legacy of Bengal's culinary icon, Rosogolla has truly become an integral part of Bengal's heritage, and the love for rosogolla will never diminish.