We travel for innumerable reasons, for an adrenaline rush, to flee from the hectic city life and be with nature and take in all its splendour, to spend some time with family & friends etc. Pooled together, people want an escape from their daily chores to go somewhere, enjoy what the new landscape has to offer, eat some good food, probably, and relax. Off-beat destinations are something that gives you a zest for adventure, close encounters with nature, and these happen to be the places with less commercialisation. 
Read More: Emergence of Hostel Culture: A Backpackers' Delight
So here are a few such locations from Northeast India for your next travel plan.
Wei Sawdong-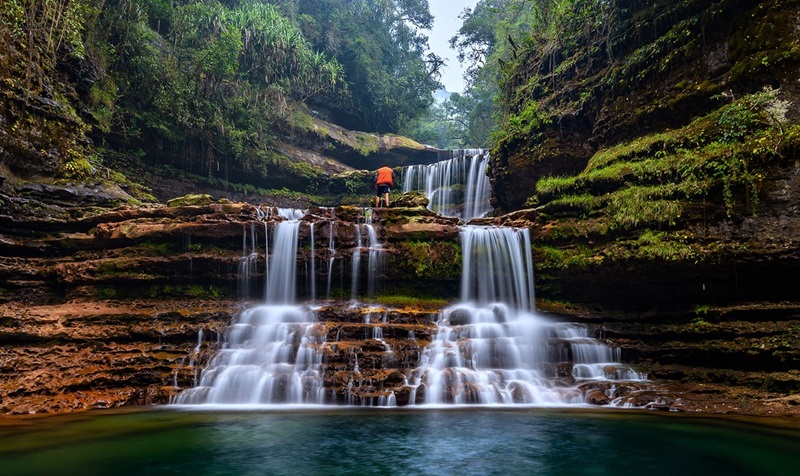 It's a 3-tiered cascade and one of the most picturesque and surreal waterfalls in India. Located in the state of Meghalaya, this pristine waterfall is compared to Pamukkale hot springs in Turkey. One has to trek through hills and forests to reach this place of heavenly abode.
Talatal Ghar –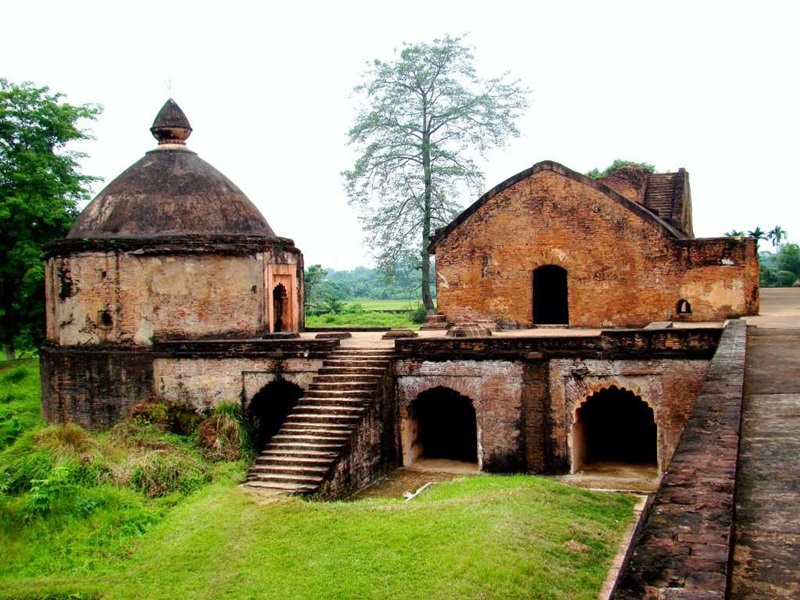 Located in the Sivasagar district of Assam, this ancient ruin belongs to the 600-year-old empire of the Ahom Dynasty. This royal palace was a multi-storied structure, in fact, Talatal means multi-storied and Ghar means house. As of now, only 1/6th of it is above the landmass and the rest of it is submerged below due to the massive earthquake of 1950.
Mechuka– 
An explicit location for those who seek the beauty of hills, rivers and valleys at one go. The small township by the Siyom river in Shi Yomi district of Arunachal Pradesh, just 29 km away from Chinese territory, is a beauty that beholds every onlooker. A much sought-after destination for those who love camping amid a splendid view.
Dzukou valley– 
This trekking hot spot came into adventure radar in recent times when tourism bloomed in this hilly state. Nestled in the heart of Viswema village of Nagaland, it is a sacred and untouched landscape with a scanty population. Known for its natural beauty, seasonal floral bloom and even at a height of just 2452 m above sea levels and without a snowfall, the water bodies get frozen during winters.
Tamenglong– 
Tamenglong is a district in Manipur and blessed with unique biodiversity, also known as the land of Hornbill, thus making it a hub of bird watchers and ornithologists. It has a great scope for exploration; the downtrodden water fall, roaring hilly streams and rivers, evergreen forest, meadows with lilies and orchids. The Zeilad Wildlfie Sanctuary and Buning Meadow are exquisite tourist attractions.
Kaziranga and Manas National Park – 
Both these National Parks, situated in two different locations of Assam, are a part of UNESCO world heritage site and struggled a lot to be acclaimed. A paradise of indigenous flora and fauna, Kaziranga is known for its endangered one-horned Rhino species, while Manas beholds its true spirit of protecting Tiger. The pair exhibits its own unique version of beauty and variance, which could be experienced only when you are a tourist to witness the wildlife.
Mount Saramati – 
An unexplored peak of Asia, in the Kiphire district of Nagaland, creates a natural border between India and Myanmar. Thanamar village acts as the gateway and base camp for mountaineers and trekkers and is popular for its warm hospitality. At an altitude of 12,552 ft, the name Saramati is of Burmese origin and yet to attain the much attention it seeks. If not for adventure one can always plan to enjoy the organic life in these Naga villages.
Murlen National Park – 
For those who are still unaware, this national park in Champhal district of Mizoram is considered to be India's Amazon forest. A paradise to 150 varieties of birds, bamboo and unique orchid species, it is a category of tropical, semi-evergreen and sub mountainous climate and vegetation. The forest cover is so thick that only 5-10 percent of sunlight can penetrate into it even on a bright sunny day.
Krem Puri –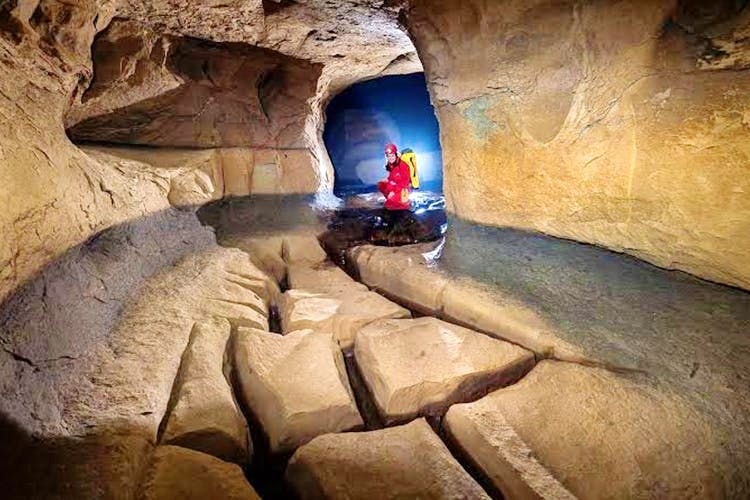 Recently discovered in the East Khasi Hills of Meghalaya, it has the distinction of having the longest sandstone caves in the world. In fact, Krem is the word for caves in the Khasi language and together with Puri it means "fairy cave". It has a record length of 24,583 metre (24.5 km approx) which is 3 times that of Mount Everest. Enriched with its own variety of fauna like frogs, fish, spiders and bats, it also has fossils from the Mesozoic era of Dinosaurs, the gigantic aquatic carnivorous reptile Mosasaurus that lived 60-70 million years ago.
Unakoti – 
This is a place of heritage in the Unakoti district of Tripura, bestowed by marvelous rock carvings and murals, surrounded with primitive beauty of hills and waterfalls. "Unakoti" means one less than a crore and it is proclaimed that these many rock-cut carvings exist here. Although there is no historical evidence of whether these were manmade or not, it happens to be a pilgrimage site since the 8th or 9th century. According to Hindu mythology, Lord Shiva while going to Kashi, along with 1 Crore Gods, halted for a night in this place. Everybody was supposed to get up the next morning and proceed for the journey. The next morning, nobody woke up except Shiva, so he cursed all other Gods and they became stone images and Lord Shiva went to Kashi all by himself.