The time is ripe to focus on Indian traditional drinks. Now, you would ask, why? The reason is there are several varieties of Indian traditional drinks, akin to food, and they all taste equally good. Take a look at these wonderful desi drinks and the next time when you come to India do not forget to try these popular local drinks and beverages in India.
Lassi
This popular thirst-quencher is a curd-based traditional drink, having roots in the state of Punjab. It is made with yogurt, water, spices, and sometimes fruit. There are also several variants of lassi such as Namkeen lassi, sweet lassi, mango lassi, etc. This drink is ideal to keep you cool and refreshed in the Indian summer. Available mainly in north India, this can be found in South India as well in recent times.
Aam Panna
Also known as Aam Jhora, this Indian drink is renowned for its heat-resistant properties, which help in preventing sun-stroke and beat the summer heat. It is made from raw mangoes, salt, cumin powder, green chillies, coriander, and mint leaves, and tastes sour. It detoxifies your body, quenches thirst, and is a widely-consumed Indian drink during the summers. It is known to maintain cool body temperature.
Jal Jeera
This is an Indian beverage flavored with a spicy mix known as jal-jeera powder. It is a salty lemonade, basically made of ground roasted cumin and it is an excellent appetizer. A popular summer drink in India.
Kokum Sherbet
This is a popular Goan summer cool drink made by boiling Kokum pulp (Garcinia Indica) and mixed with cumin and sugar. The syrup extracted this way is cooled and refrigerated. It tastes the best when served chilled. The drink is very refreshing on warm summer days and improves digestion as well.
Toddy
Palm wine, known locally by several other names, is an alcoholic beverage that is consumed in the states of Kerala, Andhra Pradesh, and Madhya Pradesh. It is created from the sap of various species of palm trees and is sour in taste.
Feni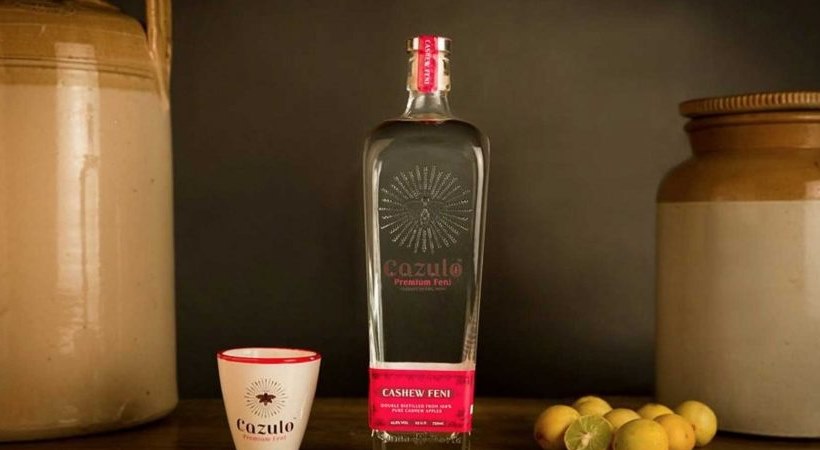 This is a spirit produced in Goa and is made of cashew, apple, or coconut. It is classified as country liquor and is part of Goa food tradition for the last 400 years. It also received the Geographical Indication (GI) certificate in 2009.
Masala Chai
Masala Chai is a tea beverage made by boiling black tea with a perfect mixture of aromatic herbs and Indian spices. This flavored tea smells and tastes awesome and has gained popularity worldwide. Tea is available in all the coffee and tea houses strewn across the country.