The human body has the most complex metabolism yet beautiful in its own way. Detoxification is a natural process to cleanse the body internally by removing the toxic substances from our body i.e. eradicating the impurities from our blood together with a clear bowl. Biologically, we have a self mechanism to detox but with so much adulteration in our food and lifestyle, some external detox drinks have become essential.
Few recipes to try out –
Cucumber Ginger Detox
Just fill a glass bottle/jar with round slices of cucumber, ginger, lemon and few twigs of mint leaves with stem along with water. Keep it overnight, preferably in a fridge if the climate is hot and humid. Drink it throughout the day by refilling it with water every time you sip until you feel the ingredients have become stale and lost their freshness.
Orange Mint Detox
Cut round pieces of orange, get some mint leaves and a sachet of green tea and then infuse these with the water. It gives a twist of citrusy taste and essence of tea with the freshness of mint.
Lemon Coconut Water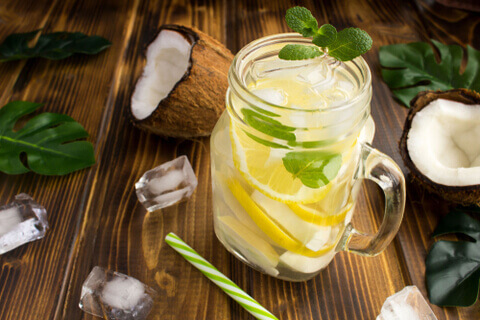 Grab a green coconut that has a lot of water and pour it in a glass mug, scrape off the tender coconut meat if there is any and blend it in a grinder. Now squeeze some lemon, a teaspoon of honey and some ice cubes to make it chill. Thus, the delicious drink is right in front of your eyes.
Lime & Lemony
Muddle twigs of mint and lemon, cut into an even number of pieces in a high ball glass. Add honey as per your fondness for the sweet taste, 1/3rd water and in the remaining part simply top it up with ice. Garnishing with a twig of mint gives the ultimate finish to the drink.
Carrot Orange Ginger Detox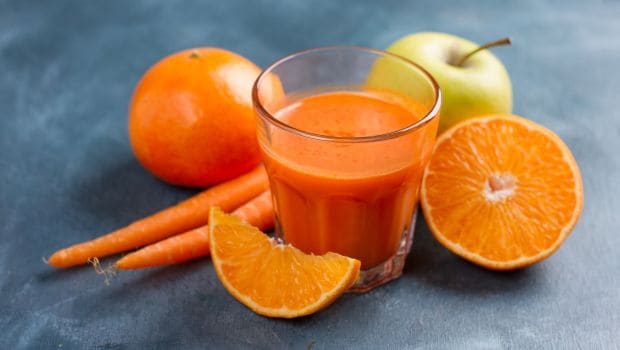 Squeeze out the orange and carrot juice separately, blend it with a small piece of ginger and turmeric(optional). Squeeze half a lemon into it and serve this fibrous refreshing drink for yourself and your loved ones.
These are some regular detox drinks that can be experimented more with all sorts of permutations and combinations. The detox drinks can also be served to the guests at your home for a change. While it cleanses you from within, it also aids in losing weight, making skin glow and keeping health issues at bay.