Known for its two largest cities, Dubai and Abu Dhabi, the United Arab Emirates (UAE) attracts millions of tourists every year. A regional business hub, Dubai is famous for its sleek skyscrapers and is home to the largest building in the world- the Burj Khalifa. Besides, Dubai is also known for luxury shopping, ultramodern architecture and lively nightlife.
Read More: The Off-beat Destinations To Be Explored In Northeast India
People often choose Dubai to spend their holidays visiting its wonders. While some places here are lesser known yet bring pleasure to the eyes. When you visit Emirates next time, take some time to explore the below places:  
Moon Island
Located about 70km away from Dubai beach, Moon Island offers a deep-sea fishing tour. The shape of moon island resembles a crescent moon. As this island offers a wide range of water activities, you can book a full-day tour on the magnificent charter yachts. You can swim, dive, surf on the water pages. In the evening, you can set up a barbeque night along with your family or friends on the coast of Moon Island.
Hatta Dam
Nestled among the majestic mountains, Hatta Dam is a quick drive from Hatta Fort Hotel and is known for outdoor activities. It offers a calm respite from the buzzing city of Dubai that is a 90-minute drive away. If you visit it mid-week, you'll find it a peaceful spot out on the majestic azure waters to feel nature more closely. You can try kayaking, boating etc.
Love lake
Comprises of two huge interconnected heart-shaped lakes, the love lake in Al Qudra Oasis, Dubai, is so broad that it can be seen from space. The lake offers not only lake views of hearts but also plants and flowers. As it has a peaceful environment, you can visit the island on the weekend with your loved ones and spend some time strolling, barbequing, watching birds and many more. Do not miss enjoying the view of the orange sky at sunset.
Life N One Café
Known as SEVA, a plant-based café, Life N One offers a yoga and meditation studio, wellness centre, locally sourced soy-free, gluten-free, organic foods and an onsite shop selling ethically sourced tools and products. With its green filled secret garden, the café serves mouth-watering vegan food.
If you want to enjoy a peaceful ambience and something unique escaping from the busy city life, you can visit and spend some 'me-time at Life N One Café.
Ras Al Khor Wildlife Sanctuary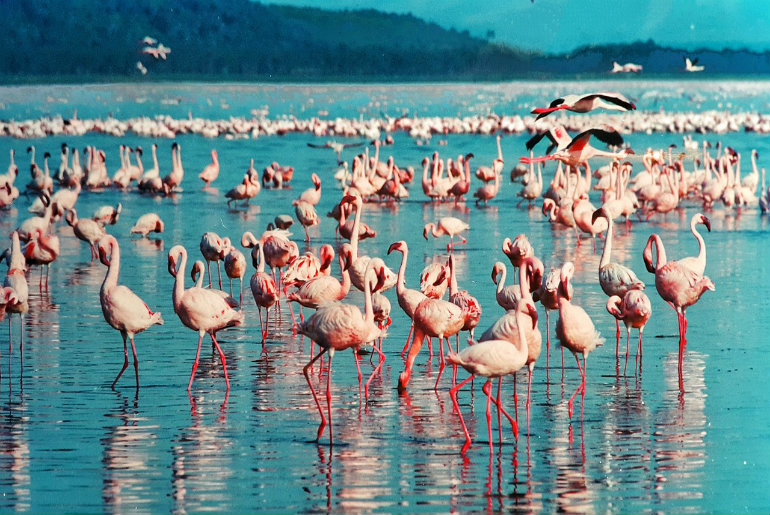 Renowned for attracting many migratory birds, Ras Al Khor Wildlife Sanctuary is a wetland reserve in Dubai. Ras Al Khor Wildlife Sanctuary is located at the Cape of the Creek, and it is one of the few urban protected areas in the world. A few meters away from the city of Dubai, this sanctuary not only reserves tens of thousands of birds. It also offers to enjoy the view of crustaceans, small mammals and fish roaming around at their own pace.
You can visit this sanctuary from 9 am to 4 pm Saturday through Thursday without paying any entrance fee.