Who doesn't like a promotion or an upgrade in their life? Working professionals in their career, school going kids as they shift to a higher class, in fact, everyone. The cycle repeats even in dietary habits as we adopt new things as per our taste and choice of food and beverages.
Globally there has been a drastic demand for organic edibles from both developed and developing countries. The prime reason being to avoid the ill effects of fertilizers, pesticides, insecticides on our health, environment and ecosystem.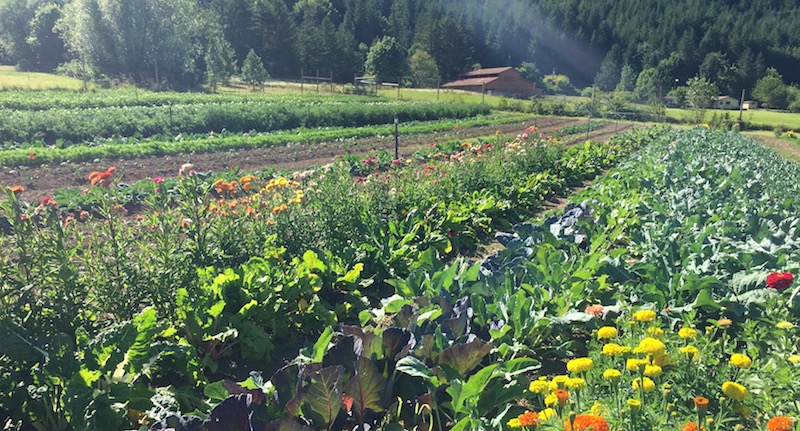 Intellectuals as well as optimistic farmers around the world have warmed up to biodynamic agriculture. It's a form of alternative farming which leans towards an ecological and ethical way of rearing crops, similar to organic farming but with a symbiotic relationship with soil, plant and animal.
Read More: The Best Time to Explore Lahaul & Spiti Valley Is Summer
The biodynamic farming concept was introduced by the Austrian philosopher and social reformer, Rudolf Steiner in 1924, where the whole farm is eyed upon as an organism and therefore should possess a self-sustaining system, producing its own manure and animal feed. It aims at restoring ecological balance and organic harmony by better utilizing the farm's natural energy.
How such a farm would look like?
Practices such as planting and sowing seeds factoring in the lunar calendar, using horses, bulls, buffaloes to plough in place of machinery, burying manure-filled cow horns at certain intervals for fertilization of the soil, use of renewable energy sources, irrigation that doesn't require diesel or electricity to pump water into the fields, discarding GMO (genetically modified organism) variant crops and seeds, emphasis on green manure, adopting organic methods for pest control, conventional ways to store seeds and harvested crops, etc.
The principles of Biodynamic farming lay emphasis on sharing a spiritual focus, encouraging humans and the land to cultivate an environment that aids humanity to improve and alongside nurture the elements of the ecosystem.
The theory is acknowledged worldwide and practiced, on a very small scale, in every continent. Many of the greatest winemakers in the world follow biodynamic farming to trap the most exquisite flavours inside a bottle. Adopting and practicing such kind of farming at a large scale will take time. But till then, let's spread the message across the people and make them aware of this unique farming method.