Eating street food has a very different vibe than that of sitting and eating from a restaurant. The street food items and the taste are unique and feel more local than eating it at a sit-down restaurant. You might have had this experience in India, but how about European street food?
Read More: Exquisite Arabic Dishes Meant For Indians Living In The Middle East
Let us look at the snacks you need to taste at least once while you are in Europe.
Porchetta, Italy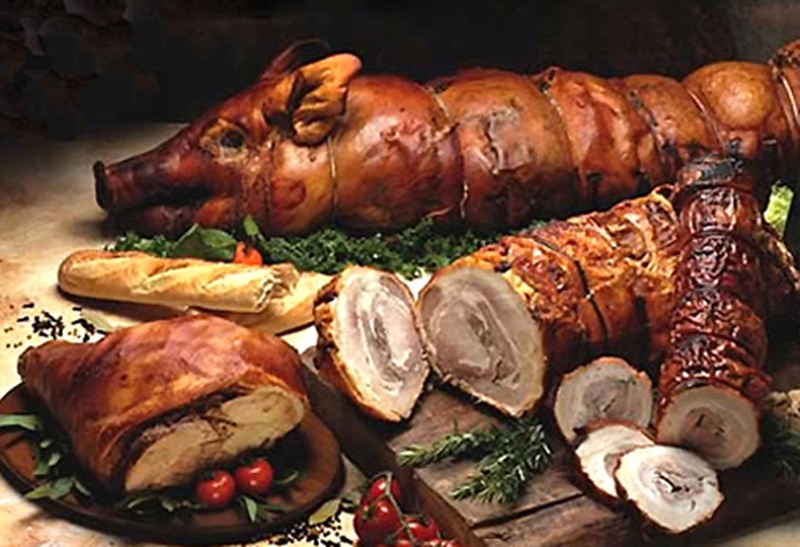 Porchetta is a traditional, moist, boneless pork roast prepared all over Italy. This dish is made by deboning a piglet or a fully grown pig, flavouring it with salt and spices and roasting over wood. Although porchetta is considered a festive dish, due to its deliciousness and popularity, nowadays it is among the favourite street foods, usually served on its own or as a filling for sandwiches.
Souvlaki, Greece
Souvlaki is a popular Greek fast food prepared using a skewer of grilled meat (usually pork, lamb, or chicken). The meat is then served on a plate with French fries or wrapped in a pita with onions and tomatoes.
Khachapuri, Georgia
This simple cheese bread is a famous dish in Georgia. It is traditionally topped with melted cheese, eggs and butter. Although it is considered a snack, khachapuri can often be consumed as a full meal. It can also be bought at numerous kiosks located alongside Georgian roads.
Pretzel, Switzerland
Pretzel is a baked pastry that has also been known as Brezel in Switzerland, Germany, and Austria. This baked pastry has softness inside and crispiness outside. It is often made into a sandwich and filled with salami, cheese, or butter.
Fish and chips, England
England is known as the birthplace of fish and chips, consisting of fried fish in batter and chips. It is a typical takeaway food in the UK.
Churros, Spain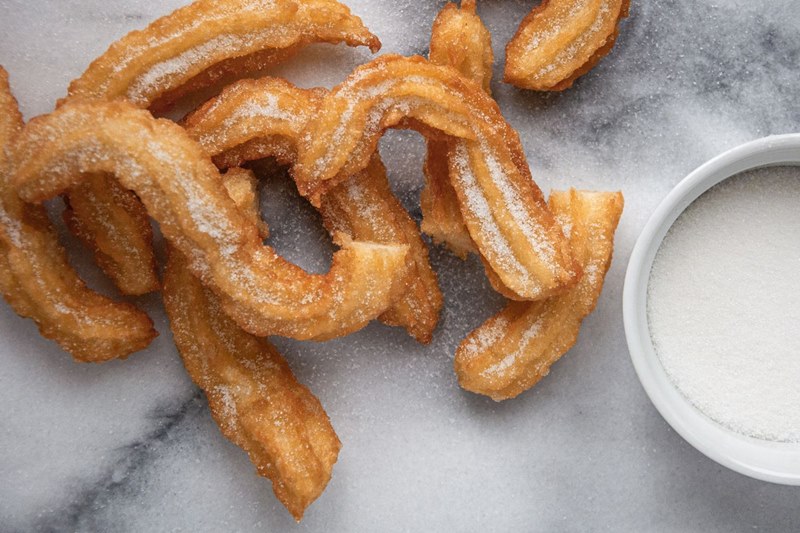 They are cinnamon sugar sprinkled fried-dough pastry and is elongated, crispy and intensely fragrant. These were invented by Spanish shepherds who could quickly cook them in a pan over an open fire.
Simit, Turkey
This is a circular bread dipped in molasses and encrusted with sesame seeds commonly seen carried around by vendors on trays on their heads. Drinking tea with simit is traditional.
Crêpe, France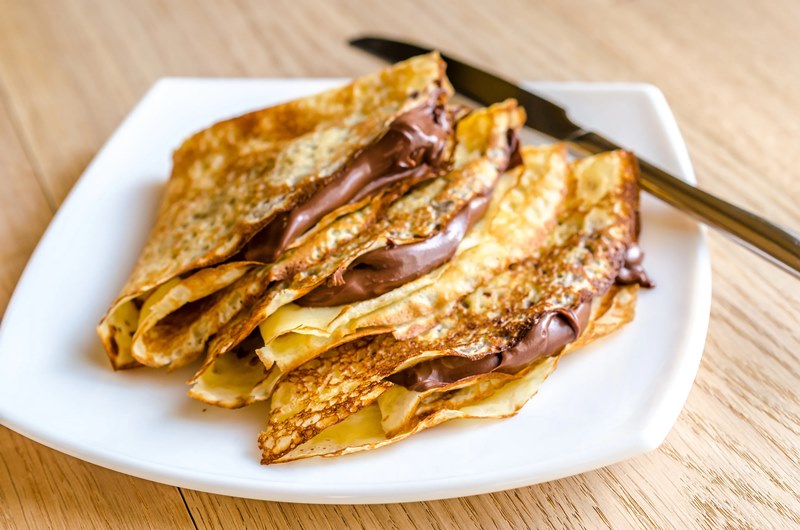 This type of skinny pancakes is of two types: sweet crepes and savory galettes. Fillings vary from butter and sugar to ham and cheese. These are very popular across France.
Currywurst, Germany
This is one of the country's most beloved iterations of the meat staple. It consists of steamed and then fried pork sausage bathed in curry ketchup and curry powder and is best enjoyed with a side of French fries.