This decade began on an inauspicious note with an unprecedented pandemic. Our journey since then has only gone from gloomy to gloomier. However, a saviour in the form of escapism came to our rescue: entertainment. It is not just news platforms that are thriving during these trying times, movies have also become a major source of entertainment. Here are a few Indian movies to uplift your mood and revitalize your outlook towards life.
3 Idiots
This phenomenal movie needs no introduction. Named one of the Top 100 Movies of all Time, this Aamir Khan, Madhavan, Kareena Kapoor, Boman Irani, and Sharman Joshi starrer portrays the burdensome lives of engineering students in India. From acing exams, strenuous tuition fees, excelling in studies, and broken dreams and language, the movie will make you laugh, cry, and inspire. 
The infamous Ugandan-Indian Tamilian Chatur Ramalingam, although an unnerving character, is relatable to most NRIs who feel outcasted due to community and language barriers.
Queen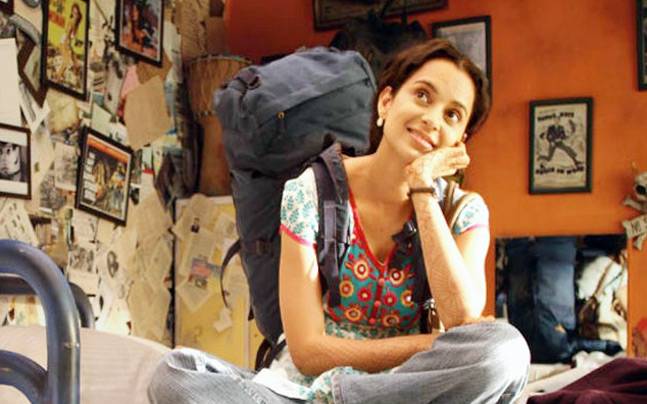 In the film starring Kangana Ranaut and Rajkummar Rao, the plot follows a young woman who goes on her planned honeymoon trip alone after being dumped by her fiancé days before the wedding. Through her journey, she eventually learns to move on and decides to discover herself before settling. Her inquisitive and non-judgemental nature is surely encouraging and will leave you wanting to book a flight to Europe by the credits. 
English Vinglish
The story, starring Sri Devi & Adil Hussein, depicts the struggles of an Indian wife while constantly being at the centre of mockery for her inability to speak English fluently. This film was internationally acclaimed and received a 5-minute standing ovation at its premiere at TIFF, was shortlisted for OSCAR as well.
The movie delineates the troubles of first-generation immigrants who have limited knowledge of the common language of a foreign country. Sri Devi's character's determination is refreshing and motivating.
Zindagi Na Milegi Dobara
The movie follows the journey of 3 best friends from high school to Spain for a bachelor's trip. During the journey, they learn to unburden their unhappy lives. The film has an ensemble cast of Hrithik Roshan, Farhan Akhtar, and Abhay Deol. They successfully represent the title. It is an invigorating experience, leaving you with an exciting attitude towards life. 
Dil Dhadakne Do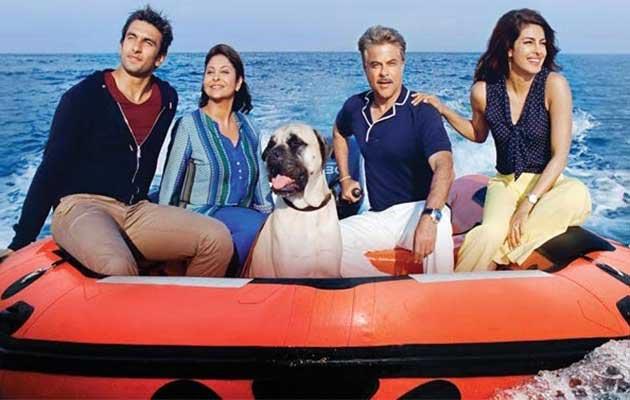 The plot revolves around a wealthy dysfunctional family who celebrates their 30th wedding anniversary on a cruise with their friends and family. Their severed and superficial relationship is put to test as the true reality of their lives is revealed. 
It perfectly portrays the deep-rooted sexism amongst Indian families that does not weaken with wealth. A film that will drive you to contemplate relationships and their profundity. The film stars Farhan Akhtar, Priyanka Chopra, Anushka Sharma, Ranveer Singh, Anil Kapoor, and Shefali Shah.
Jab We Met
A popular movie, which stars Shahid Kapoor and Kareena Kapoor, gifts us the rush of life through Geet's eccentric and ebullient character. The plot follows a girl who misses her train to her hometown and seeks help from a joyless man she meets on the train. 
While we can relate to Aditya's sombre perspective towards life, we strive to become Geet. It may seem impossible to most but can vicariously experience and stimulate the exuberant life through this film.
Dear Zindagi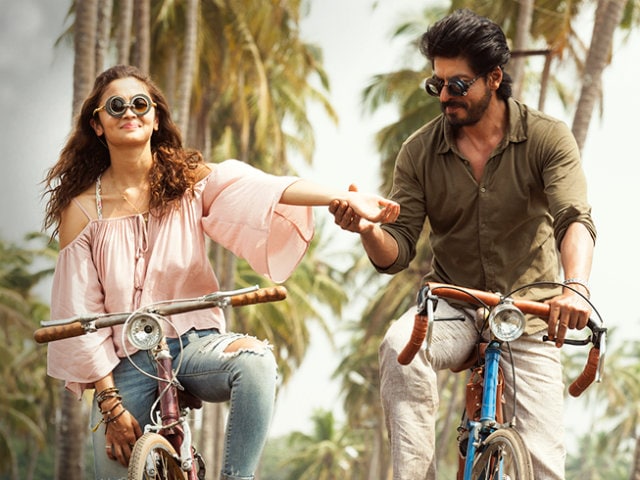 As the name suggests, this film's main theme is life. Starring Shah Rukh Khan and Alia Bhatt, the plot follows a young aspiring cinematographer living discontentedly seeking the help of a psychologist with a peculiar view on life. The movie explores mental health, relationships, and the importance of living. 
This film might be engaging to most NRIs as they feel the constant pressure for perfection to prove their worth and navigate in a hostile society, they often forget to uncover and learn about themselves.