Indian food has always played its sweet role in unifying a country as vast and diverse, blurring the innumerable boundaries of separation.
Here are three such dishes which have been integrating India with its fantastic taste, regional variations and flavors.
Biryani
This one-pot meat and rice dish served with raita or saalan can't help but be everyone's favorite. India boasts many varieties of biryanis from the different states, each offering a different taste and aroma.
Biryanis in India range from the world famous Hyderabadi biryani from the city of Nizams, to the slightly milder Sindhi and Awadhi biryani. Kolkata biryani invokes surprise with potato making a special appearance. Thalessery biryani, Ambur biryani, and Bhatkali biryani are sure to trickle your taste buds on the southern side.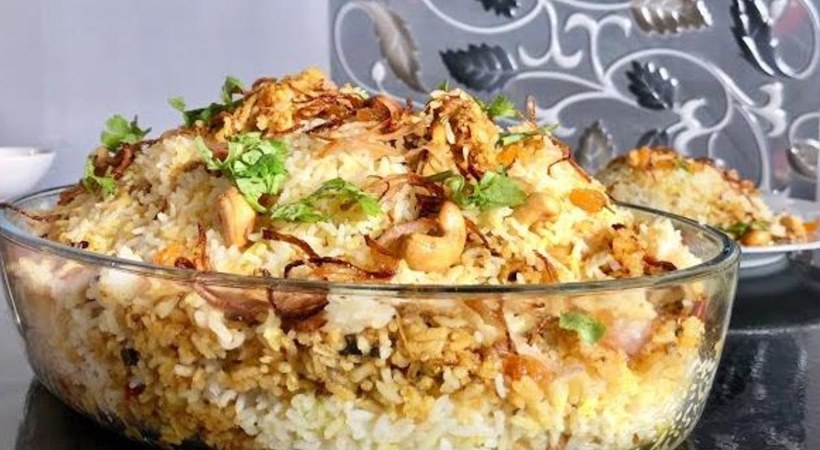 Pani Puri
Known as golgappe, gupchup, patashe and phuchka, this street food has different names and variations across the nation. Golgappes are crunchy atta or sooji puris, filled with yummy tangy water and a delicious mix of boiled chickpea and potato with a dash of tamarind and chilly chutney.
Every second state has its signature specialty to this popular street food, made using recipes that have been preserved, mastered and perfected over centuries.
While the Bihari gupchup has puris filled with spicy mashed potatoes and dipped in spicy tamarind water, the Dilli wale golgappe have meethi chutney in it with an array of different types of puris.
The phuchkas of Bengal are bigger in size and extremely spicy, but Mumbai likes to add its delicious ragda mixture which is then smeared with meethi imli chutney or the spicy coriander chutney.
Jalebi
Jalebi is an intricate deep-fried piece of art dipped in sugar syrup and made with curd and white flour. Sweet, crispy and crunchy, Jalebis are a sinfully addictive sweet that you will find on any celebratory occasion.
Also known as Zulbia, Jilapi, Mushabak and Zalabia, this Indian sweet snack is famous all over South Asia, and the Middle East. Hot jalebis on a rainy day is an unmatchable delicacy to indulge in, sure to woo anyone with a sweet tooth.