Vijayan and Mohana, an elderly couple from Kerala continue to stun everyone with their enthusiasm for travelling. The couple, who run a tea shop in Ernakulam, traveled across 25 countries.
One among the couple, Vijayan, 71, passed away on Friday due to cardiac arrest.
The couple had just come back from a Russia tour.
Despite the tourism industry bearing the brunt of the Covid pandemic, the couple visited Russia in October this year. The couple used to save Rs 300 a day for their travel plans. When they set out for the journey, they shut the tea shop. As is their wont, the tea shop was shut for over a week in October with a board declaring that they would be visiting a foreign country. 
The travel diaries of Vijayan and Mohan, have always been of interest to the public. In fact, their passion for travelling inspired many now and then.
Their teashop, Balaji Tea Shop, is located in Gandhinagar, near Kadavanthra, Ernakulam. The shop is 47 years old, and when they did not have sufficient money for their travel plans, they used to take loans and also repaid the sum later on. Vijayan's journey commenced with a long-distance journey in 1988 to the Himalayas.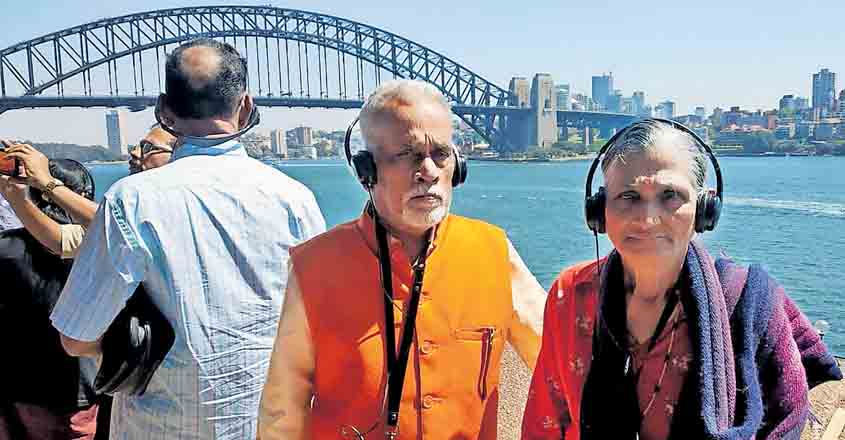 Vijayan used to tell people that they got married in their 20s but could not go anywhere back then, so they decided to travel in their 60s. And their words inspired many. A documentary, Invisible Wings, was made on them by Hari M Mohanan in 2015.