Over the last decade or so, the business of online food delivery services has grown exponentially. The growth touched a new high, especially last year, with the outbreak of coronavirus forcing people across the globe to stay indoors. Although 70% of the countries in 2020 implemented harsh nationwide lockdowns, in 2021 the Covid-induced homestay came down by several notches across the world with just a few countries imposing major to minor containment measures. With the governments around the world allowing restaurants to function through home deliveries and by following appropriate Covid protocols even during the lockdowns, the business prospects of food delivery firms soared during the multiple waves of the pandemic as well.
The Indian online food delivery start-ups like Zomato reportedly claimed that the number of orders on its platform increased after the initial hiccups and the company came within striking distance of profitability. And even across the globe, the food delivery start-ups set new records.
Here's a list of some of the world's top food delivery firms that have ramped up revenues rapidly even during the Covid-19 pandemic.
DoorDash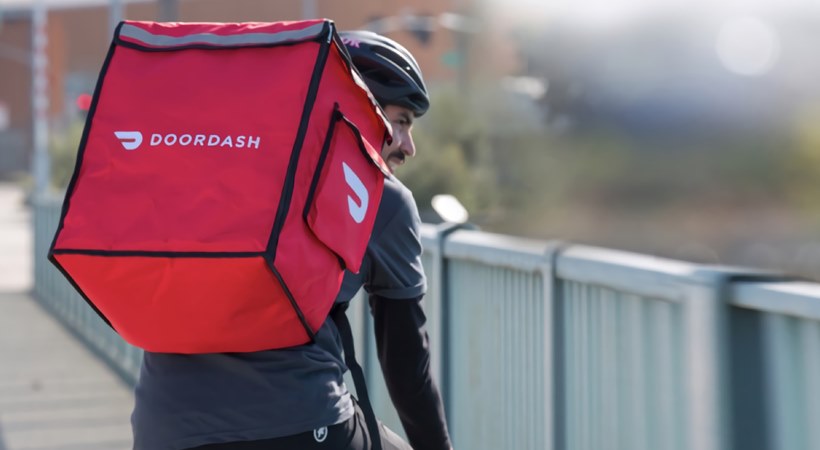 DoorDash, to begin with, is a US-based food-tech start-up that came to the trading business in the US stock exchange Nasdaq last year in December. The firm, currently, has a market capitalization of $47.6 billion. As per its latest fourth-quarter earnings report, DoorDash's sales increased to 226% with 273 million orders as against the 82 million orders in the corresponding period in 2020. Today its revenue in the fourth quarter stood at $970 million.
Uber Eats
Uber Delivery or Uber Eats saw its gross merchandising volume (GMV) increase by 130% in every quarter of the 2020, as per a press release by Uber. The food delivery arm of the ride-hailing giant is betting big on its mobility and delivery verticals to expand further. "We believe consumer gets engaged based on the quality and time of delivery, which drives steady and robust growth mobility as cities reopen," said the CEO of Uber, Dara Khosrowshahi pointing out during the company's recent earnings calls. "We expect Mobility to be an increasingly powerful acquisition channel for our delivery business."
Just Eat Takeaway
One of the giants in the global online food-delivery domain, Just Eats Takeaway witnessed its GMV touch $4.7 billion in the first quarter of 2021 up by 67% in comparison to $2.6 billion in the same quarter the previous year. The Netherlands-based food delivery giant's total orders for the quarter as of now stand at 180 million.