From deserts and snowy mountains, or rainforests and hill stations to bustling towns and cities, India has it all. Over years, the country has piqued the interest of Hollywood producers and has now become a major film destination. Here are a few well-known movies that were filmed in India.
Read More: Six Movies Precisely Depicting Unique Struggles Of NRIs & OCIs
Eat Pray Love (2010)
A Julia Roberts starrer, the film follows her character's journey of self-discovery by travelling through three different destinations, one of them being an ashram in India. The scenes were shot in Delhi and Pataudi, Haryana.
Tenet (2020)
Directed by Christopher Nolan and starring Robert Pattinson and John David Washington, the locations of some of the scenes can easily be recognized by Mumbaiites. These settings include Colaba Causeway, Café Mondegar, Breach Candy Hospital, and Taj Hotel.
The Dark Knight Rises (2012)
Another movie directed by Christopher Nolan, the sequel to the Dark Knight series was briefly shot in Jodhpur, Rajasthan. The scene of Bruce Wayne's escape from jail was shot at Mehrangarh Fort.
The Curious Case Of Benjamin Button (2008)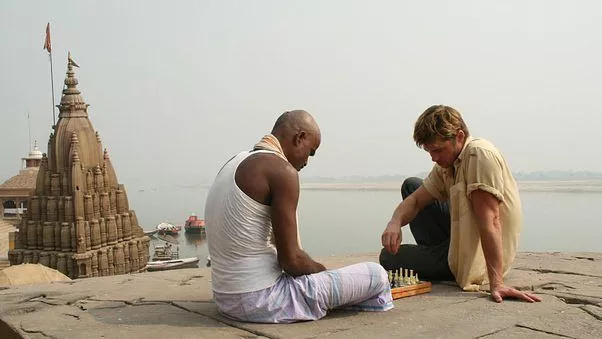 The movie about a man aging backwards starring Brad Pitt and Cate Blanchett was also briefly shot in Varanasi.
The Darjeeling Limited (2007)
Although the title mentions Darjeeling, the filming took place in the opposite region in Rajasthan, mainly Jodhpur and Udaipur. This Wes Anderson movie stars Owen Wilson, Adrien Brody, and Jason Schwartzman.
The Bourne Supremacy (2004)
The second installation of the Bourne spy series starring Matt Damon was partially shot in Goa.
Life of Pi (2012)
Although most foreign filmmakers opt for usual spots in India such as Rajasthan or Varanasi, however this movie that won the director an Oscar was shot in the Southern regions of the diverse country. Set in Pondicherry, the film was also partly shot in Kerala. The film stars Bollywood actors Irrfan Khan, Tabu, and Adil Hussein.
Bride & Prejudice (2004)
As the name suggests, this English-language musical film is an adaptation of the Jane Austen novel Pride and Prejudice with an Indian twist. Starring renowned Bollywood actors such as Aishwarya Rai and Anupam Kher, the scenes in India were shot in Punjab and Goa.
The Best Exotic Marigold Hotel (2011)
Another movie set in Rajasthan's popular tourist districts, Jaipur and Udaipur, the film revolves around a group of British retirees vacationing in India. The film stars Judi Dench, Bill Nighy, Maggie Smith, Dev Patel, and more.
Million Dollar Arm (2014)
This sports drama starring Jon Hamm is based on the true story of baseball pitchers Rinku Singh and Dinesh Patel, who were scouted by sports agent J.B. Bernstein during his visit to India. The film was mostly shot in Mumbai and few scenes in Agra. 
Lion (2016)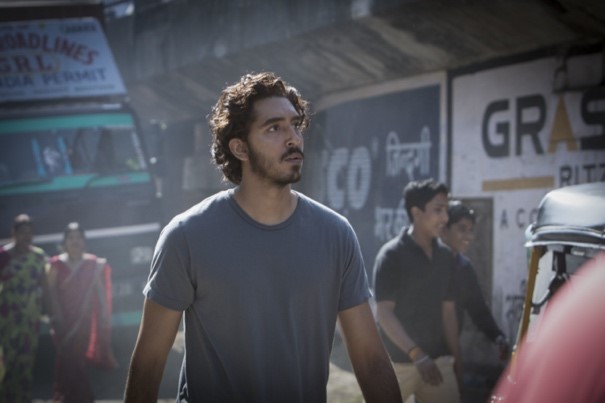 Another biographical drama based in India, the story follows a 5-year-old young boy adopted by Australian parents after getting separated from his biological Indian family when he falls asleep on a train. The scenes in India were all shot in Kolkata.
Jobs (2013)
A biographical film about former chairman and CEO of Apple inc., the Ashton Kutcher-starrer contains scenes filmed from Delhi and Vrindavan, Uttar Pradesh.
Octopussy (1983)
The Roger Moore-starrer was the 13th movie of the popular James Bond franchise. Few scenes from the action-adventure were shot from India, namely Udaipur. 
Slumdog Millionaire (2008)
The Oscar-winning film is about a young boy who grew up in Mumbai slums and the life journey that culminates in him winning in the Indian version of Who Wants To Be A Millionaire. The film starring Frieda Pinto, Anil Kapoor and Dev Patel was entirely shot in Mumbai.