A farmer from Assam, Jadav Molai Payeng, 58, known as 'The Forest Man of India', has been replanting a forest for the last 40-years. In 1979, 16-year-old Payeng got devastated when he had seen a pile of dead snakes. The extreme heat on the banks of Majuli Island in Assam led to the death of these snakes.
The snakes had reached the island due to flooding in the Brahmaputra River and could find no shade to escape the heat. He anticipated that the same would be the condition of humans if no efforts are being made.
"I had to do something about it. Not just snakes, all kinds of forest animals had disappeared from this area due to frequent flooding. I thought the only thing I can do is to plant trees, and that is how I started, by planting around 20 bamboo seedlings on that very sandbar," Payeng told NDTV.
The erosion caused threats to the existence of Majuli — the largest river island in the world. More than half its landmass has lost in nearly 50 years. According to the award-winning documentary "Forest Man", the island could be gone in another 15 to 20.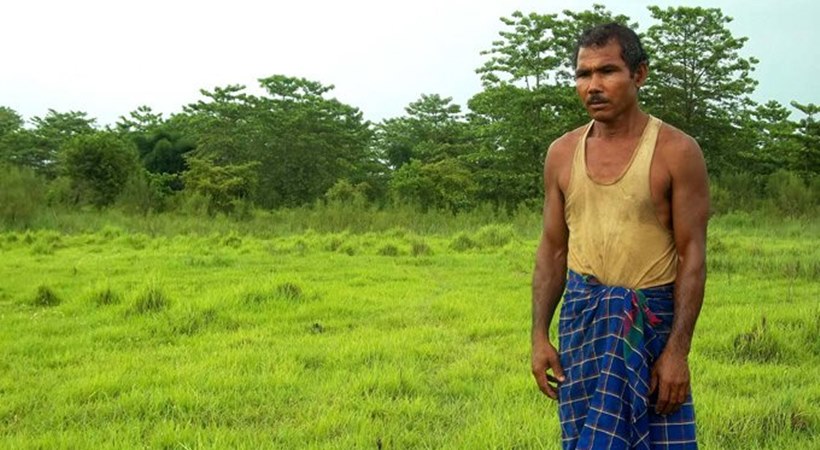 Thus, he started to plant one sapling on the barren land every day for the next 35 years. His efforts have paid off 40 years later; 1,360 acres of woodland, Molai Forest.
The forest is home to several thousand varieties of trees and wild animals, including elephants, rhinos, deer, wild boars, reptiles, vultures, and Royal Bengal tigers. Payeng remarked that the planting was "very time consuming" before he started collecting seeds from the trees. The dedicated man still continues his efforts, starting his day around 3 a.m. to reach Majuli by 5 a.m. to take care of his woodland.
According to a report in NPR, Payeng is making efforts to plant 5,000 more acres on Majuli, creating a 500-mile stretch of flora on the Brahmaputra river's sandbars.
"My dream is to fill up Majuli Island and Jorhat with forest again," Payeng said. "I will continue to plant until my last breath. I tell people, cutting those trees will get you nothing. Cut me before you cut my trees!"
In 2015, Payeng had won the Padma Shri, one of the highest civilian awards in India, for his perseverance and hard work.
On this environment day, whom should we talk if don't remember Payeng, who considers Molai forest as his family and advocates for environmental protection and better education, teaching children from a young age how to raise trees.