The surreal photo manipulations of Erik Johansson create scenes that defy reality but look so real. Eric is a photographer and artist from Sweden based in Prague, Czech Republic. His works have become an internet sensation, amusing many.
Unlike traditional photography, Eric captures ideas with the help of his camera and imagination.
Here are some masterpieces of Eric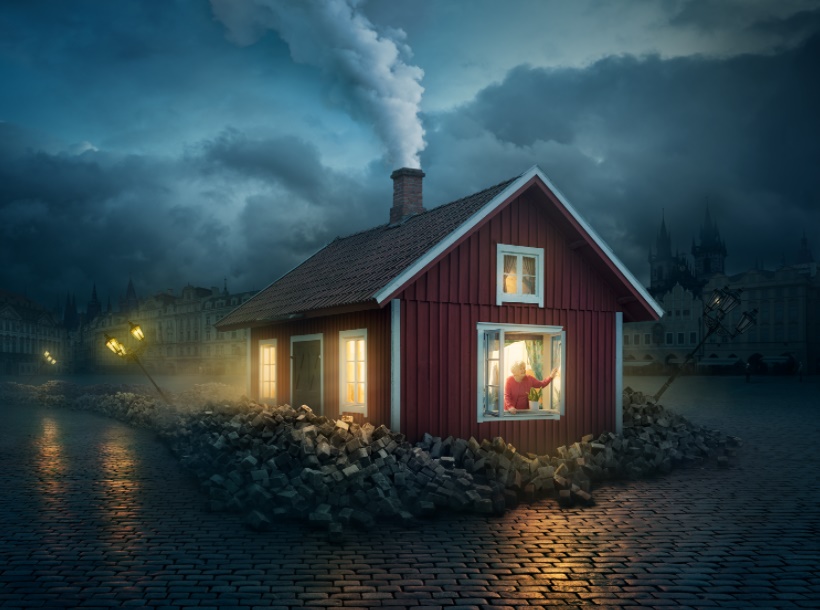 Website: ERIK JOHANSSON  
Watch the video to see the process of how Erik creates his images. It's often a long process that starts with the idea and planning, shooting all the places and material needed and finally putting all the puzzle pieces together.