As Tokyo Olympics 2020 finally gets underway in 2021, there are several bright aspects in the latest edition for India to be proud of. Despite missing some key players, India have bright and robust medal prospects. This time around the country has several firsts to its credit as well. With 127 Athletes, this is the biggest-ever participant for India in Olympics. In terms of geographical representations as well there is a wide pool of talent from several states: Haryana, Tamil Nadu, Kerala, Punjab, Manipur, Maharashtra etc. What takes the bakery is the efforts to bridge the huge gender gap. By sending 56 Women participants Indian Olympics Committee has given a strong indication that the gender disparity will sooner be a thing of the past. Not just India even other countries have tried to strike a balance between men and women participants. Hence, let us focus on some women participants at the Olympics who can strike it rich this time.
Read More: 5 Moments From Previous Olympics Refusing to Fade Away From Our Memories
Women athletes who can go all the way
MC Mary Kom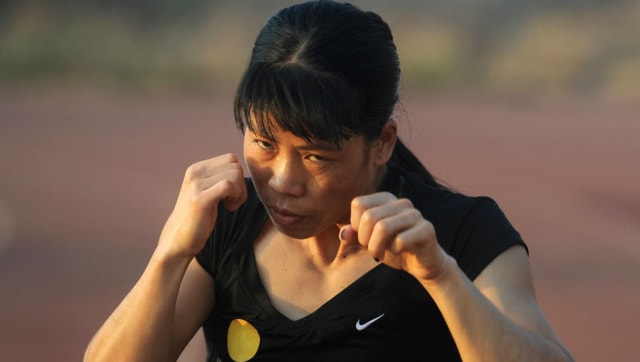 The Pugilist's rise to stardom is very well known to everyone by now. Hailing from a rural district of Manipur, the 'Magnificent Mary' had to overcome several obstacles, like poverty, poor sporting infrastructure etc, to carve her niche as an exceptional boxer in the global arena. Her ultimate glory at the Olympics came in 2012 when she won a bronze for her valiant efforts. Unfortunately, she could not qualify for the Rio 2016 Olympics, so this year's edition becomes all the more important as this is going to be her last Olympics and she deserves a perfect swansong.
PV Sindhu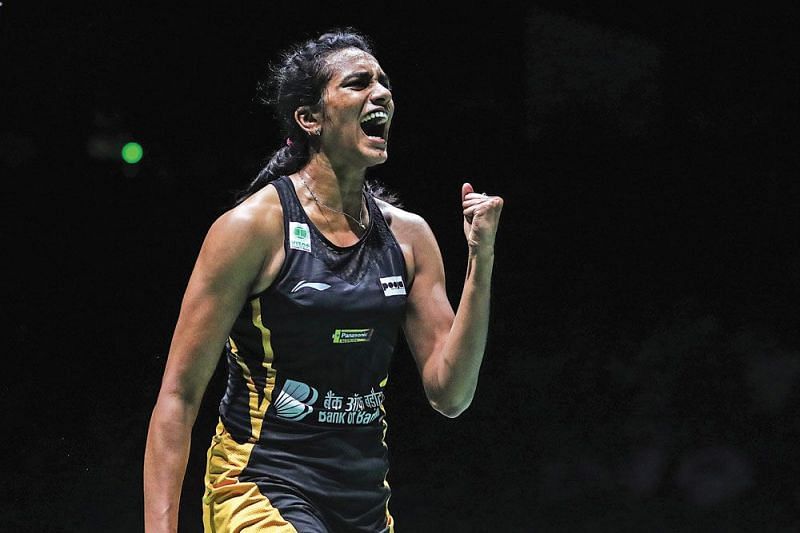 The Badminton player from Hyderabad became a darling of India in the Rio Olympics by winning a silver medal. This time her chances of pocketing gold are high looking at an open field. Carolina Marlin, who beat her in the last edition to deny her the gold medal, will not feature in this year's Olympics due to an injury. This aspect coupled with her incredible performance at the World Championships in 2019 and a gritty outing at the All England Open this year makes the 26-year-old a strong contender to win the ultimate glory for Badminton at this year's Olympics.
Revathi Veeramani
This 23-year-old sprinter from Tamil Nadu is a new entrant to the arena of the Olympics. What makes her special is her ability to defy insurmountable odds to emerge triumphantly. She lost her parents at the age of 7 and was brought up by her grandmother who happened to be a daily wager. However, Revathi's barefooted athleticism in a Zonal Meet in Chennai caught the attention of Kannan, the coach at Sports Development Authority, TN. He immediately took her under his wings and coached her till 2019, when she shifted to Patiala to join the national camp. Her incredible performances in the Grand Prix 5 and 6 make her a potential candidate to win glory at this year's Olympics.
Pranati Nayak
The sole Gymnast to represent India at the Tokyo Olympics also had to grapple with poverty and misery to come up in life. This talented Gymnast from West Bengal had previously won Bronze in Asian Championships, Mongolia and a Gold in National Championship Pune. After Minara Begum, the coach came into her life, Pranathi's journey changed forever. The coach provided Pranati all kinds of support till her retirement. Presently, she is being coached by Lakhan Sharma and in the absence of Dipa Karmakar, a lot is riding on her shoulders this time.
Bhavana Devi
This 27-year-old from Chennai, Tamil Nadu, happens to be the first-ever Indian Olympian to take part in Fencing. She had to overcome the stigma of society towards sports to fight her way to the top. Her talent caught the fancy of Former Tamil Nadu CM late J Jayalalithaa as well, who offered financial assistance to back her training in the US. She qualified for the Tokyo Olympics via the Adjusted Official Ranking method. Devi has bagged a silver in the 2014 Asian Championship in the under-23 category. However, her courage to overcome challenges reinforces her ability to win a medal at this year's Tokyo games.