Sports in India continue to revolve around cricket, despite other games making rapid strides in international arenas in the last few years. This sad reality haunts several sportspersons, except cricketers. It does not bode well for India if it has to produce superstars or icons in games other than cricket. If the situation does not change then the youth will not find enough motivation to take up sports like Athletics, Hockey, Football, Tennis, Badminton etc. So, why cricket is dominating in India and other sports are lagging?
Read More: Can The T10 Format Redefine Cricket Like T20 Going Forward?
Dalmia's Legacy
Many administrators pertaining to non-cricketing sports bodies blame the BCCI for hijacking the field of sports in India. They are of the view that cricket is being imposed upon the minds of the Indian public at the expense of other sports. There are so many cricket matches being held in India in a year but when it comes to other sports the scheduling of events does not get a similar priority. However, this argument has big holes in it as the game of cricket is flourishing in India largely due to the proactive and enterprising attitudes of the BCCI administrators like late Jagmohan Dalmia, N Srinivasan etc, who have through their astute strategies made cricket commercially viable and extremely popular. For example, late Dalmia, during his tenure as BCCI boss, took ODI cricket to various parts of India and helped increase its popularity among the masses in the country. Additionally, it was Dalmia's valiant efforts that brought two cricket World Cups (1987, 1996) into the subcontinent. There are several other examples as well, but sadly such instances are amiss in other sports.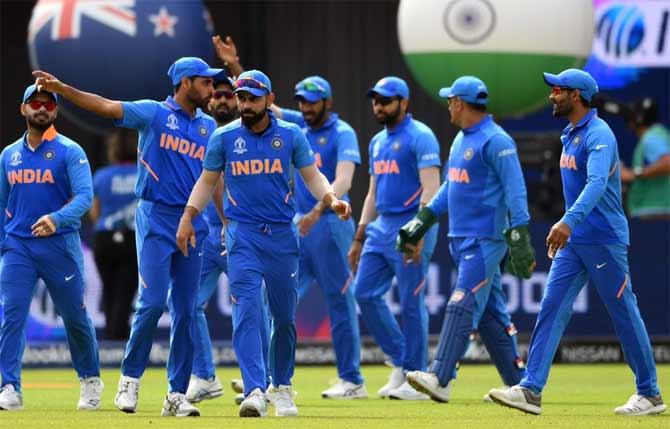 The Showdown Between Players and Management
When it comes to non-cricketing zones, corruption scandals, internal squabbling dominate the newspaper headlines rather than astute or progressive leadership. Take for instance the latest fight between Rohan Bopanna and the All India Tennis Association (AITA), where the former has accused the latter of misleading everyone about team composition for the Tokyo Olympics. This suggests there is a huge communication gap or misunderstanding between administrators and players. This is not an isolated incident as there are various episodes of similar frictions in other sporting arenas as well. For example, Dhanraj Pillay, the former captain of the Indian Hockey team, was always in the news for his outbursts against the management during his active years as a hockey player.
Lastly, Learn From the BCCI Experience
So, instead of indulging in blame games, it is high time sporting bodies, excluding cricket, bring professionalism into their work domains. It is true that cricket has had a monopoly over other games in India for a long time now, but that is mostly due to the innovative thinking, like IPL or inclusion of paid selectors etc, that has gone into the game. Sports administrators from non-cricketing arenas only need to take a leaf out of the books of Dalmia or Lalit Modi, the brainchild of the IPL, to bring about an evolution in their respective domains. Hence, set the house in order, come out with out-of-the-box ideas and develop a proper communication channel with the players rather than blaming everything on just one game for the crises confronting the sporting domains other than cricket.