As India's Test specialists gear up for some testing times in England, there is a B-team, led by Shikhar Dhawan, bracing to tame the Lankan tigers at their own den. However, what is interesting from an Indian perspective is the appointment of Rahul Dravid as the coach of the senior Indian team touring the island nation. Many pundits have dubbed this tour as the probation period for Dravid before he officially replaces the current head coach Ravi Shastri, whose term expires after the T20 World Cup this year (October-November). 
Read More: Five Things That Made ISL Special In 2020-21 Season
It is still debatable whether Dravid would replace Shastri or not? Anything can happen in a span of few months, considering the volatile nature of the BCCI. So, it is better to focus on what Dravid can bring to the table if he is indeed appointed as the head coach of the Indian team later on. Dravid is not new to this job as he has been a coach to the junior Indian team in the past. As the coach of the junior team, he has had excellent returns as well, including an Under-19 World Cup triumph in 2018, and another final that India lost to the West Indies in 2016 in Dhaka. Most importantly, he has mentored some junior-level cricketers and helped them evolve as world-class cricketers. Some of these happen to be, Prithvi Shaw, KL Rahul etc. Hence, when it comes to shaping the future of Indian cricketers Dravid is second to none. 
Without a shred of doubt, Dravid has got the calibre and right skill set to be a coach – enviable exploits as a player, hugely respected figure in the game, a truckload of patience, efficient reader of the game, in sync with the changing nature of cricket etc. All these qualities are ideal to take Indian cricket to new heights. In fact, there is a small incident involving former Pakistan captain Younis Khan and Dravid which proves that the latter is the perfect guy for the job of Team India head coach. This incident happened eons back as Younis was struggling with the bat during a series. The pressure was mounting on him to deliver and then had a talk with Dravid that helped him tide over the crisis. The former Pakistan player even recently admitted how indebted he is to Dravid for those valuable tips that changed his life. This incident lends credence to the fact that Dravid is perfect to bring out-of-form batters back to the right mindset, something Virat Kohli recently touched upon after the defeat to New Zealand in the WTC final.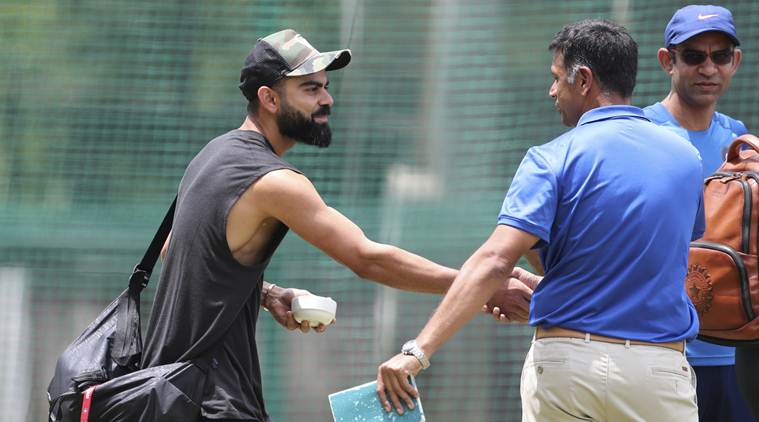 Notwithstanding the results of the upcoming Sri Lanka series, having Dravid as the next coach of the senior Indian team will only prove beneficial going forward. It is common knowledge that despite making rapid strides in the world of cricket for the last few years, major ICC titles have eluded this team comprising of superstars and match winners. This is where Dravid could be vital as with his enormous experience as a coach of the junior Indian team and Head of Cricket at National Cricket Academy (NCA), he can help India win, at least, a couple of big ICC tournaments. This something that is causing splitting headaches to Kohli, especially after losing the WTC final. If Dravid becomes the next coach then probably he can help this young team to find ways to emerge triumphant at crucial junctures in high-profile championships. So, this talented but inconsistent Indian squad rightly deserves a coach like Dravid.