You will hardly find anybody in India who does not like to eat, especially street foods. Some people visit a city, particularly for its food culture. For instance, Delhi has an old and rich food culture and tourists often go on food walks. Similarly, some are so obsessed with food that they think about delicacies all the time. And this even leads them to listen to food-related audio stories or podcasts. With the podcasting scene booming like never before, food podcasts are just a click away. If you are someone who prefers to explore shows revolving around the history of food and food culture of different countries, then you can tune into the below-listed culinary podcasts.
The Splendid Table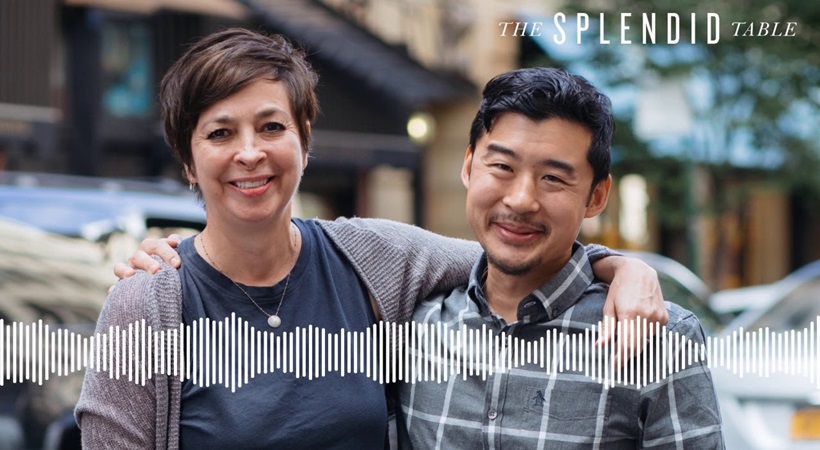 Hosted by award-winning food journalist Francis Lam, The Splendid Table is about culinary, culture and lifestyle programme. For more than two decades, weekly radio has been initiating our nation's conversations about cooking, sustainability and food culture. Before Lam took over the show in 2018, the host of The Splendid Table was Lynne Rossetto Kasper. The podcast covers several themes, ranging from personal stories to a weekly snapshot of the food world. The Splendid Table often visits the test cooks at America's Test Kitchen to discuss recipes, ingredients, techniques and kitchen equipment. The show has bagged numerous awards, including the outstanding food podcast by New York magazine in 2017, and the top food podcast to listen to in 2016 by the Huffington Post.
Gastropod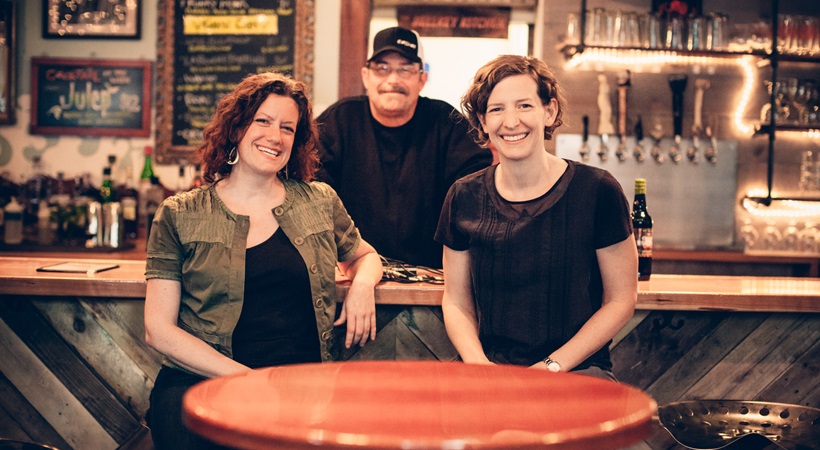 Another award-winning and popular podcast, Gastropod looks at food through the lens of science and history. The show is hosted by Cynthia Graber and Nicola Twilley, covering everything from fried chicken to food fraud, and sourdough to salty licorice. Gastropod brings new episodes every alternative week.
Go Fork Yourself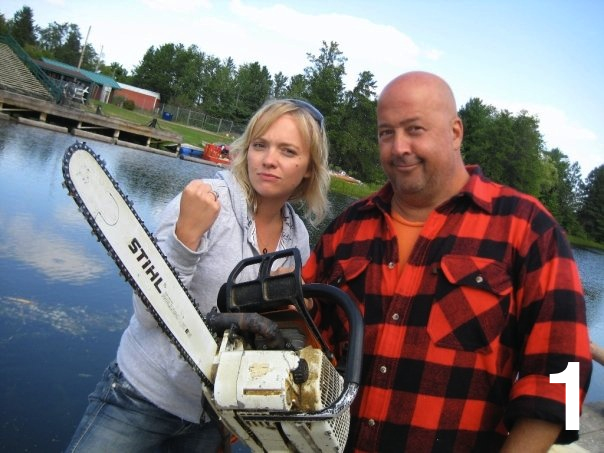 Andrew Zimmern, Chef, author and host of Travel Channel's "Bizarre Foods", chats with fellow food fanatic and traveller Molly Mogren in the podcast. Sometimes they discuss the latest in the food world, sometimes they give their recommendations for travel and talk about whatever else pops into their heads. From personal stories about Andrew's adventures at the Canadian airport to Molly's road trip to Vermont, Go Fork Yourself covers everything and anything under the sun.
Not Just Dhansak 
Not Just Dhansak, the weekly food show aims to showcase that there is more to Parsis and their food habits than Dhansak! Perzen Patel, better known as Bawi Bride, talks to friends, home chefs and Parsi food entrepreneurs about all things especially Bhonu (Thaali). He brings out their personal journeys and memories that show the evolution of Parsi food and Parsi-owned businesses over time. As these Bawas share their stories, listeners get to learn what it takes to start a food business today, grow family legacies, adapt a traditional cuisine and much more.
Spilled Milk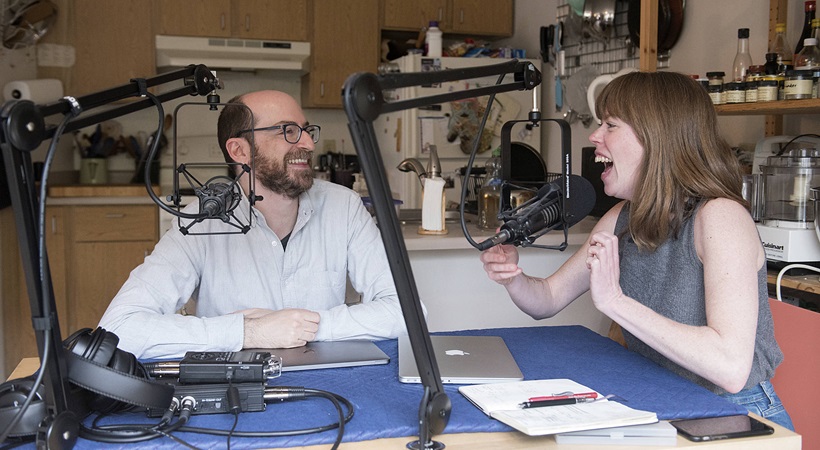 Writer and comics, Molly Wizenberg and Matthew Wamster-Burton, usually start the podcast by talking about random food-related topics such as apples, winter squash etc. Since 2010, the duo has hosted 418 episodes. In the Spilled Milk, they welcome guests. Fellow podcasters, Dan Pashman and Francis Lam are frequent guests.
No Sugar Coat 
No Sugar Coat is a no-holds-barred conversation that brings out the stories behind restaurant walls and kitchen doors. Hosted by pastry chef and owner of Le15 Patisserie, Pooja Dhingra, No Sugar Coat podcasts are usually 40 minutes long and it features conversations with guests such as chef Thomas Zacharias from The Bombay Canteen or Matt Chitharanjan, founder of Blue Tokai Coffee Roaster. It is not only limited to food but also tells the creative and brutal commercial side of the business.