As part of the country's master plan, China's infrastructure witnessed humongous growth over the years and helped the economy in a big way. In the transport segment, several old railway stations were revamped as well. Continuing with the same tradition, "Train Station in the Forest," is one such ambitious project by MAD Architects to rebuild the historic Jiaxing Train Station with an urban underground forest.
The 35.4-hectare project is located in the heart of Jiaxing, Southeast China, and will be completed by July 2021. MAD sought the advice of heritage architects for the careful reconstruction of the station. The old station building will be turned into 'Jiaxing Railway History Museum' to commemorate the station's history as a transport link during China's First Party Congress of the ruling communist government in 1921.
The basement level will house the main transportation and commercial functions, including the station concourse, platforms, and waiting hall and Bus terminals, a tramway, metro, car parking, and taxi stands. There will be plazas towards the north and south sides and a borderless park will be created which will "radiate the scheme into the city and from an urban oasis".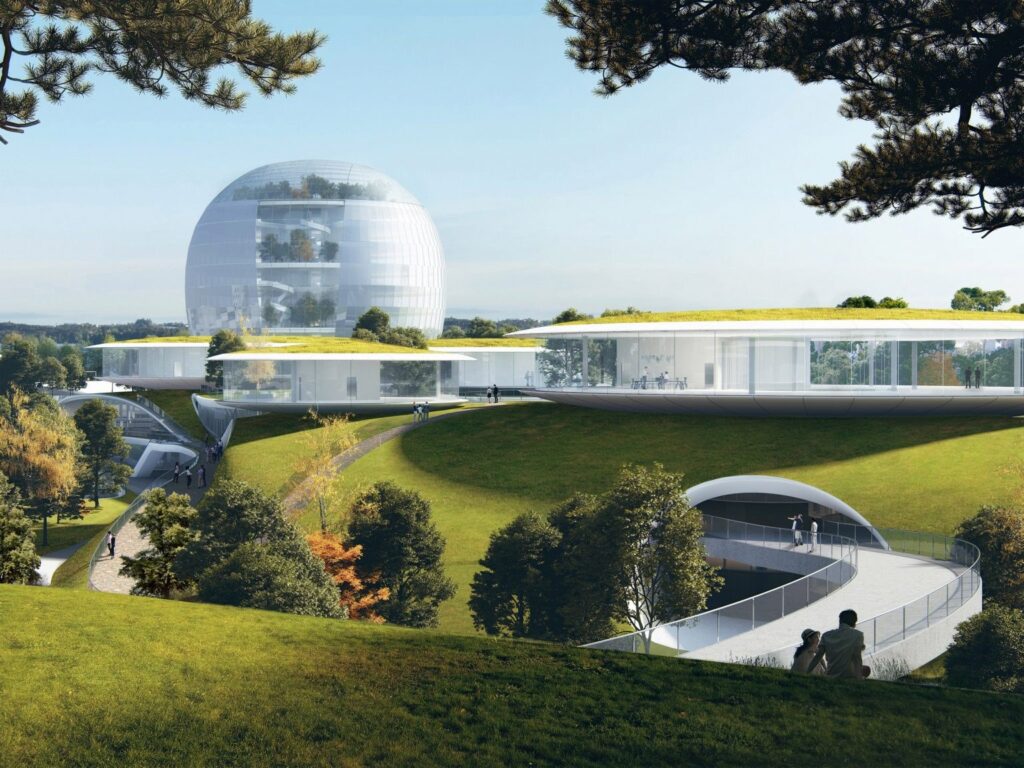 Ma Yansong, the lead architect, wanted a unique design, which exudes grandeur and showcases a beautiful urban environment. "China's train stations are competing to be bigger than one another. Standing tall in the city like grand palaces, they are surrounded by large main roads, imposing viaducts, and often empty plazas. Rather than this pursuit of grand, monumental architecture, is it possible for urban train stations to create their own beautiful environment," Yansong says. The project is envisioned not only as a renovated railway station with world-class services but as a space that people would find comfort in.
Read More: Foster + Partners Reveals The Designs Of Lusail Towers In Qatar