Beaches of Digha and Mandarmani are famous among people across West Bengal and tourists outside the state, but there are quite a few places that are not so known yet. Even the locals are not familiar with the names. Likewise, Mousuni island fits well under this category. The island remains unfamiliar among the most.
Located towards the bottom part of West Bengal near Namkhana, Mousuni island is a newly found pristine destination. It was founded by Sintu Bhattacharjee along with the locals. To enjoy the beauty lies in the confluence of the sea with the river and golden sunshine on glistening sands, you can visit Mousuni island over weekends. The island offers a unique experience of virgin beaches and fisherfolk fables.
How to Reach Mousuni Island?
You can start the journey at dawn. You may opt for a train to Namkhana from Sealdah station. From there, head out towards Durgapur ghat and cross the Hatiania-Doania river boarding a jetty. Then take a motorised van to arrive at Bagdanga or your pre-booked backpackers' camp in Mousuni Island.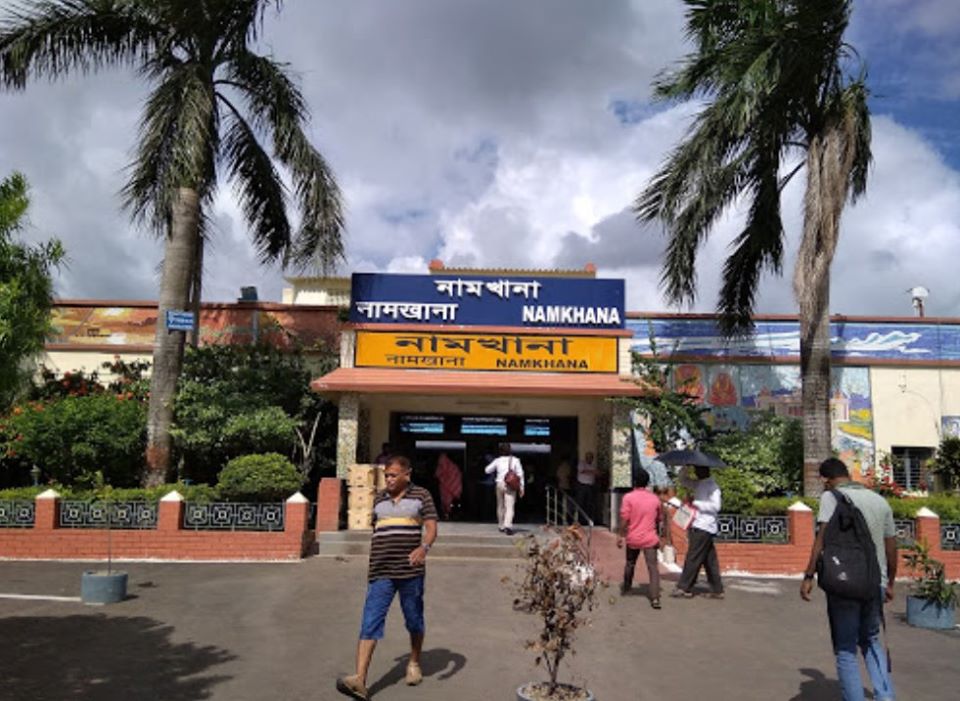 Accommodation in Mousuni Island
If you're going to visit this island thinking you'll book a lavish hotel room and enjoy the views of this beautiful beach from the window of your hotel room, get back to reality. There's not a single hotel on Mousuni Island. However, it has several tent facilities, offering a sheer mixture of nature and solace. Acknowledging basic necessities such as toilet, fresh sheets, pillows and warm blankets, backpackers camp like Baliara Beach Tent has a total of 7 tents and four western toilets.    
You can opt for either a 3-person single tent or a 2-person single tent option. You can also secure your stay at a cottage. Whatever you choose, you have to survive without electricity, but solar power is available. Tent accommodation (family tents) would cost you Rs 1200 per person each day, inclusive of food, and your stay at a cottage would pinch your pocket as much as Rs 1400 per head. One night and two days are enough to explore Mousuni Island.
Outdoor Activities
 You can breathe without any pollution in this heavenly abode. Post breakfast, start your day by taking a stroll around the beach or go hiking and meet locals. If you wish, you could interact with fishers as there are plenty of fishermen's colonies. You can go fishing with them as well but carry your own fishing rod. When you are exhausted exploring the Mangrove forests and playing with relaxing sea waves or boating, go to Kakramarir chor to enjoy the mesmerising view of the sunset as well as birds hanging and flying upside down. Do not forget to indulge your taste buds with bamboo chicken served by some backpackers at an extra cost of Rs 350 for two and relax on a Hammock in Baliara beach while enjoying the riverine landscape of Patibunia. End your day with a bonfire and have a dinner containing local crabs, fresh fish or seafood.   
Next morning, you can get up late and have breakfast at ease, and then could buy some fresh fish to take them along with you back home if you're a mache-bhate bangali (fish and rice that makes a Bengali) or love seafood. Then you can check out from the tent and head back to Kolkata or home with a bag full of fish and a smile on your face.