Oman, in general, is a bit contrast to typical Arabic life as seen in UAE, Saudi, Qatar etc. The whole place is mountainous; it has comparatively narrow roads and notably no skyscrapers unlikely for Middle East Cities. The natives are friendly too.
Read More: Heirloom From The First Mount Everest Summit
I first visited Salalah in 2010. I had visited Muscat and Sohar in Oman a couple of times earlier, but I never visited Salalah before.
That moment, when Oman air had been landing at Salalah airport, I was stunned. For a second, I thought, we reached Kerala. Its lush green mountains, large trees, fog, rain and more important- coconut trees everywhere- reminded me of Kerala. I never knew Salalah was of this kind of town, so it was an absolute shock for me.
The markets here are full of coconuts, raw mangos, yam, various varieties of bananas, including Kerala's famous Rasakadali and Poovan, sugar canes etc.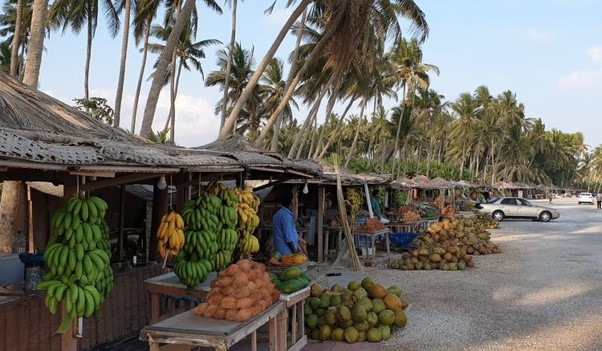 And, of course, all manned by Malayalees.
Except the camel, the pic straightway resembles Athirapally of Thrissur- often hailed as Niagara of India.
The meadows of Salalah are the same as Vagamon of Kerala. Do these pictures remind you of Munnar, Wayanad or Ponmudi?
The mountain trips in Salalah offer the same feel as when we climb the mighty Western Ghats of Kerala. Tons of fresh air and coolness!
And the pristine beaches too remind us a lot of our beaches, especially the rocky beach, which is almost similar to Varkala.
It is a curated report based on the pictures and narration done by Arun Mohan in his Quora account.