While many of us prefer home-cooked meals, life during a pandemic makes us yearn for mouthwatering, restaurant-quality grub. Cloud kitchens are an upgraded version of our favourite takeaway joints. These are also called ghost or virtual kitchens designed exclusively for delivery-only food. Undoubtedly, food delivery has a saviour amidst the Covid-19 pandemic. After all, it is something that keeps us going no matter what the occasion is! Here are a few cloud kitchens across India you can order from.
Café Reset, Bengaluru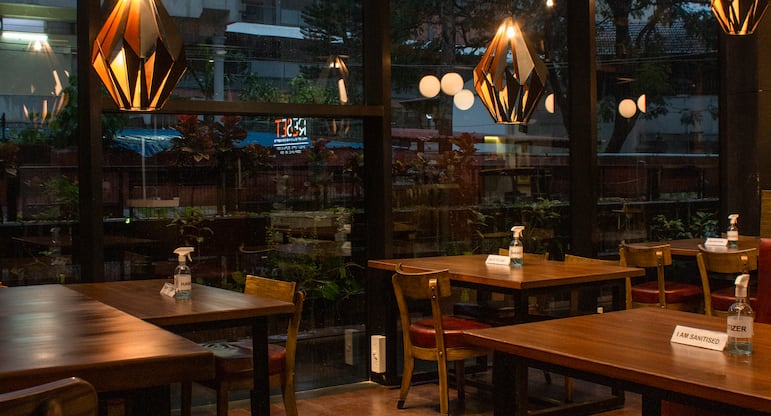 Spread over 4 floors, Café Reset is a paradise for health freaks in Koramangala, Bengaluru. It houses a café, a recreation nook, gym, spa & jacuzzi, and an open terrace. Its menu offers fresh and exciting salads that are a perfect balance of flavours and textures with soft and creamy avocados, feta cheese, boiled eggs and crunchy seeds and berries. Café Reset's Banana Pizza, Reset Som Tom Salad, and Papaya Lime Smoothie Bowl & Fungi Risotto.
Pracheen-India Before 1947, Delhi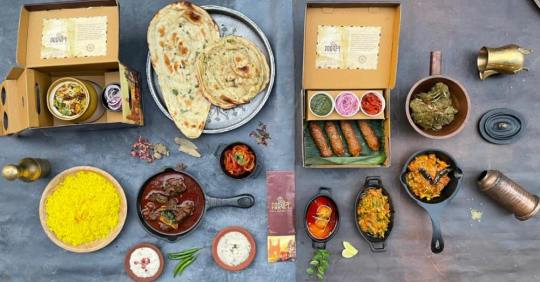 Pracheen is one of those rare eateries that offer you flavours of the pre-Independence era. Aimed at preserving original flavours and secret recipes from the kitchens of India, both royal and local, before independence, Pracheen's recipes and dishes are the kind that has been passed on from generation to generation. Its cuisines are heavier on spices and ancient culinary flavours. Food at Pracheen appeals to the palette of vegetarians and non-vegetarians alike. You can order vegetarian items such as Paneer Saunfia Kebab, Hara Kebab, Gatta curry and Amritsari Kulcha, and non-vegetarian items like Mutton Seekh Makhmali, Lucknow Biriyani, and Hyderabadi Dum Murg from its wide menu.
Zalt, Kolkata
Zalt delivers to those who are stuck alone at home during the ongoing pandemic and are craving some good home-cooked meals. It offers traditional Bengali cuisine across Kolkata. You can order your favourite Bengali authentic dishes from its a la carte menu as well as Thalis. Zalt's Bengali dessert variants include Aam Char, Gila Aam Char, Imli ki Chutney, among many.
Biryani By Kilo, Delhi 
Amid the work-from-home situation, managing kitchen activities has become quite challenging to many. As a result, most end up having only Dal-Chawal most of the days. Though eating the same food every day can be monotonous, you should not skip meals at any cost. Rather, on some days, you can have various dum-cooked handi biriyanis by Biriyani by Kilo. You can also order kebabs, Korma, Nihari, etc from the place. If you are a fitness freak, you can order biriyani made of brown rice from Biriyani by Kilo that makes indulgence a guilt-free affair.
Outlet Buddy, Noida 
It is a regular kitchen but operates online as well to make it more convenient for their Merchants and other restaurant owners by giving them all. According to the food joint, it is one single point of interaction to order food. Therefore, restaurants don't require to shop from several vendors for raw materials and can simply order all their dishes in one place. It strives to make life simpler for restaurant owners by delivering them completely cooked dishes at the right temperature so that a dish can be served and savoured afresh.
White Light Food, Mumbai 
To offer an authentic Asian culinary experience effortlessly, White Light Food started in 2019. Customers have access to ready-to-eat and ready-to-cook menus if whipping up delicacies in an instant is your forte. The specialities of White Light Food are frozen gluten-free dim sums, baos, etc. You can also order its hand-churned ready-to-cook Asian sauces, gravies and dips. You can even try out its veg-truffle edamame, veg crystal, mushroom black pepper, chicken coriander, prawn burnt garlic, chicken shumai, among others.