Indians have excelled in various domains for years, defying stereotypes and disrupting convention. Here are some of the well-known Indian figures in the fields of Business, IT, Science & Economics.
Amartya Sen – Economics 
 Born in West Bengal in 1933, Sen is a Nobel Laureate in economics and is known for his contributions in welfare economics, social choice theory, social justice, economic theories of famines, and indices of the measure of well-being of citizens of developing countries. He has taught in universities such as MIT, JNU, UCB, Cornell, LSE, and Oxford. He is presently a University Professor of Economics and Philosophy at Harvard and a Fellow at Harvard Society of Fellows. He is also an outspoken critic of Indian politics and a recipient of Bharat Ratna, the highest civilian award in India.
Indra Nooyi – Business 
 Nooyi was born in Chennai and completed her bachelor's in physics, Chemistry, and Mathematics from the University of Madras. She was later accepted into Yale School of Management where she received a Master's in Public & Private Management. During her Master's, she worked with Booz Allen Hamilton and later began her career with Johnson & Johnson in India. After working for Boston Consulting Group and Motorola, she joined PepsiCo in 1994. In 2006, she became the 5th CEO and the first woman CEO in its 44-year history. Under her leadership, sales growth increased by 80%. She has consistently been named Forbes' 100 most powerful women. 
Satya Nadella – IT 
 Born in Hyderabad, he earned a Bachelor's degree in electrical engineering from Manipal Institute of Technology and moved to the USA from where got an MBA from the University of Chicago. He began his career at Sun Microsystems and later joined Microsoft in 1992. After a series of success stories, he was named the CEO of Microsoft in 2014. Since then, Microsoft has grown by leaps and bounds with an annual rate of 27%.
Sundar Pichai – IT 
 Pichai was born in Madurai and received his education from the IIT in metallurgical engineering and then acquired an MS in materials science and engineering, and an MBA from the University of Pennsylvania. He was both a Palmer Scholar and a Siebel Scholar. He joined Google in 2004 and led various product management schemes. In 2015, he was selected to become the CEO.
Kalpana Chawla – Science 
 Born in Haryana in 1961, she earned a bachelor's in Aeronautical Engineering from Punjab Engineering College and completed her master's and PhD in Aerospace Engineering from the University of Texas and University of Colorado respectively. She joined NASA in 1988 and successfully completed her first mission in 1997, becoming the first Indian woman to enter space. In her entire career, she spent 30 days, 14 hours, and 54 minutes in space. However, her life was cut short by the unfortunate Space Shuttle Columbia disaster in 2003. She also received the Congressional Space Medal of Honour posthumously in 2004.
Manu Prakash – Science 
 Prakash was born in Meerut and has a bachelor's in computer science from the IIT and an MS and a PhD in applied physics from MIT. He is currently an associate professor of Bioengineering at Stanford University and a senior fellow at Woods Institute for Environment. He is known for his contributions to the $1 patented Foldscope and Paperfuge. 
Venkatraman Ramakrishnan – Science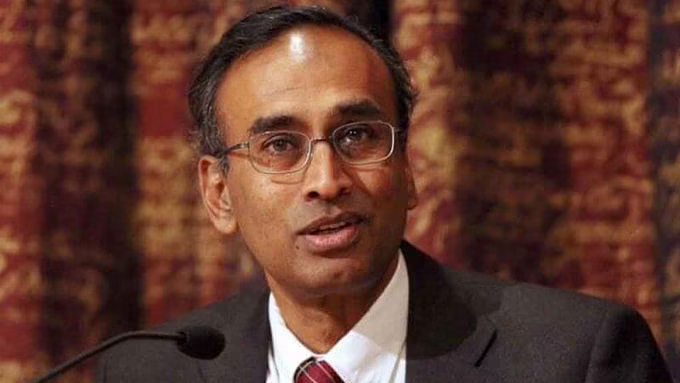 Born in Tamil Nadu to a family of scientists, Ramakrishnan is a Nobel Laureate in Chemistry for his work on the structure and function of the ribosome. He had completed his higher studies at the Maharaja Sayajirao University of Baroda in Gujarat, UC San Diego, and Ohio University. He began his works on ribosomes from the Yale University as a postdoctoral fellow. He was the President of the Royal Society from 2015-2020 and has also been honoured with Padma Vibhushan, the second-highest civilian award in India. 
Gita Gopinath – Economics 
 Gopinath was born in Kerala and she completed her bachelor's from Lady Shri Ram College for Women and Master's in Economics from Delhi School of Economics, both from the University of Delhi. She earned another master's from the University of Washington and received her PhD in Economics from Princeton University. She was awarded the Princeton's Woodrow Wilson Fellowship Research Award during her doctoral research. Soon, she joined the University of Chicago as an assistant professor. In 2018, she was appointed Chief Economist at the IMF. She is the John Zwaanstra Professor of International Studies and Economics at Harvard University, co-director of the International Finance and Macroeconomics program at the National Bureau of Economic Research (US), a member of the economic advisory panel of the Federal Reserve Bank of New York, and an economic advisor to the Chief Minister of Kerala. She is a recipient of Pravasi Bharatiya Samman. 
 Ajay Banga – Business 
Born in Pune, Banga completed his bachelor's in Economics from Delhi University and an MBA from the IIM. He is the younger brother of businessman MS Banga. He began his career with Nestlé and later joined PepsiCo. He was the COO and President of Mastercard, and in 2010 he was its CEO till 2020. He is currently the Executive Chairman of Mastercard. Under Obama's presidency, he served as a member of the President's Advisory Committee for Trade Policy and Negotiations. He is a recipient of Padma Shri.
Raghuram Rajan – Economics 
Rajan was born in Bhopal and earned a bachelor's in electrical engineering from the IIT, an MBA from the IIM, and a PhD from MIT. He began his career as an assistant professor of finance at the University of Chicago and later became a full-time professor. He has worked as a visiting professor at Stockholm School of Economics, Kellogg School of Management, MIT Sloan School of Management, and Indian School of Business. He was appointed Chief Economist of the IMF in 2003. He received recognition for predicting the 2008 global financial crisis. He has also served as the Chief Economic Adviser to the Government of India under Prime Minister Manmohan Singh and Governor of Reserve Bank of India from 2013 till 2016.