Homai Vyarawalla, commonly known by her pseudonym 'Dalda 13', was India's first woman photojournalist whose photographs among 120 trailblazing photographers across over 20 countries are on exhibition at The Metropolitan Museum of Art in New York.
The ongoing exhibition titled 'The New Woman Behind the Camera' features 185 photographs, photo books, and portrayed magazines by diverse photographers. It celebrates the work of the diverse 'new' women who significantly contributed to making advances in modern photography between 1920 and 1950.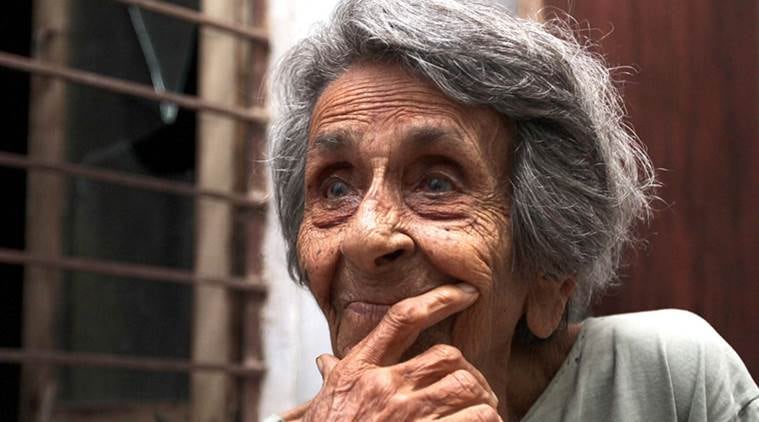 The exhibition by Met Museum would run till October 2021, refreshes the wounds of two world wars in which women stood still at the forefront with cameras and produced invaluable visual testimony that not only reflects their personal experiences but also depicts how they transformed the extraordinary social and political scenario of the era.
Additionally, the exhibition also brings women's pioneering work across several genres, including Avant-garde experimentation, photojournalism, commercial studio practices and fashion photography. It presents photographers like Ilse Bing, Claude Cahun, Elizaveta Ignatovich, Lola Alvarez Bravo, Florestine Perrault Collins, and Homai Vyarawalla.   
Read More: 'Humble, Down-To-Earth, Supportive': Loved Ones Remember Photojournalist Danish Siddiqui
A woman with bobbed hair, a stylish dress, and confidence in breaking down conventional ideas of gender symbolises daring in the 1920s. And the camera was an addition to asserting their self-determination and artistic expression. Homai Vyarawalla was one of these women who captured powerful images, exposing injustice and shaped public opinion.   
Born on December 9, 1913, in a Parsi Zoroastrian family in Gujrat, Homai Vyarawalla spent her childhood moving from one place to another with her father's travelling theatre company. On completion of her studies from the Bombay University and Sir J. J. School of Art began working as a photojournalist in the late 1930s. Homai was one of the first women in India to join a conventional publication, 'The Illustrated Weekly of India'. The weekly magazine brought her opportunities to create the most admired black-and-white images at the onset of World War II. Overlooking her fearlessness and courage to take high-quality, revealing photographs of her subjects without interference, those pictures were published under her husband's name. In this context, Homai once wrote:
"People were rather orthodox. They didn't want the women to be moving around all over the place, and when they saw me in a sari with the camera hanging around, they thought it was a very strange sight. And in the beginning, they thought I was just fooling around with the camera, just showing off or something, and they didn't take me seriously. But that was to my advantage because I could also go to the sensitive areas and take pictures, and nobody would stop me. So, I was able to take the best of pictures and get them published. It was only when the pictures got published that people realised how seriously I was working for the place."
Her photography had been noticed at the national level when she joined the British Information Services in 1942. She photographed the 14th Dalai Lama for Life Magazine in 1956 when he entered Sikkim, India via the Nathu La for the first time.
She was awarded the second-highest civilian award of India, Padma Vibhushan, in 2011.