Everyone marvels at tall and astounding buildings but they hardly think about or appreciate the foundations on which these momentous structures are laid. Without a strong base or an underpinning, no edifice can survive. The same holds true for sportspersons as well because their brilliance or class very much hinges on the guidance or mentoring they received in their formative years. We all remember the exploits of Sachin Tendulkar, Virat Kohli or PT Usha but how many of us know even remotely about their coaches: Ramakant Achrekar, Rajkumar Sharma or OM Nambiar. So, here we will be talking about the gurus who shaped the careers of some celebrated sportspersons across the world, especially in India.
OM Nambiar – PT Usha's coach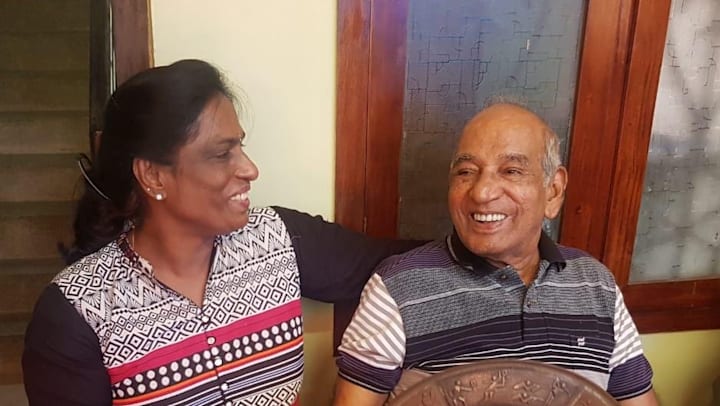 One of the first winners of the Dronacharya award, OM Nambiar left for his heavenly abode yesterday. His unfortunate demise played a big part in the creation of this write-up. 
Nambiar was working with the Air Force as an officer and was eager to adorn the India blazer as a sportsperson. This mission sadly never got accomplished. After this, he decided to turn a coach to help out budding talents to achieve greater glories. In 1976, when Nambiar was in a School in Payyoli, Kerala, looking for some bright prospects, his eyes fell on a young PT Usha for the first time. Then he turned the coach of India's "Golden Girl" and the rest as they say is…… The Usha-Nambiar partnership had created several golden moments on the athletic tracks across the world, including a near-miss Olympics medal 37 summers ago in Los Angeles.
Ramakant Achrekar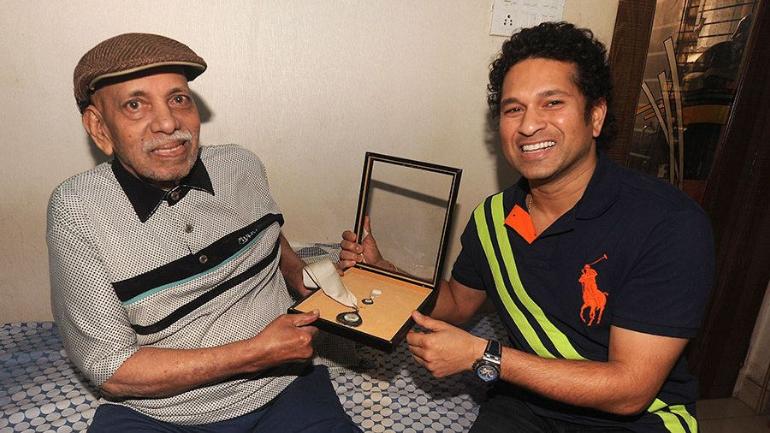 Sachin Tendulkar is a cricket legend but the question remains: how did he achieve so much in his glorious international career of 24 years that turned him into an enigma? It was Ramakant Achrekar, Achrekar sir as Sachin addresses him, who made Sachin the master blaster of the cricketing world. As a young kid, Sachin was regularly taken to several Mumbai grounds by Achrekar to perfect his skills as an attacking batsman. The moment Sachin showed any signs of fatigue during the nets, Achrekar used to put a coin on a stump and this round metal used to be given to those bowlers who dismissed Sachin. If Sachin remained unconquered then he could lay his hands on the coin. The master blaster has 13 such coins that he earned by keeping the net bowlers at bay. For all his Bradmanesque feats, Achrekar sir had been instrumental in a big way. Unfortunately, Achrekar breathed his last in Mumbai in January 2019.
L Ibomcha Singh 
He was devastated following his inability to represent India at the President's cup. Hence, he called it quits immediately and dived straight into the domain of coaching boxers in his native place Manipur. As per Ibamcha, Boxing for the youth in the state was merely a gateway to secure a job in the Army of the state government, not a sport to excel in. In a bid to change the perception of the youth towards the sport he established his boxing academy. Over here, he developed the potentials of the likes of Olympic bronze medal winner MC Mary Kom and Asian Games gold medalist Dingko Singh. In 2010, he received Dronacharya Award for his contribution to Boxing as well.
Toni Nadal 
Rafael Nadal aka Rafa is not a natural left-hander. The same hand he uses solely for scripting masterpieces at Tennis courts. You won't believe that he does most of the things with his right hand because his uncle Toni Nadal was of the view that the left hand would help him become a world-class Tennis player. Over the years the cult of Nadal has only grown from strength to strength and without his uncle Toni, Rafa would be bereft of the hallow. Had it not been for those injuries, he would have easily been part of many more milestones. Unfortunately, Toni severed his coaching ties with Nadal in 2017 and, at present, he is busy nurturing upcoming talents at Rafael Nadal Academy.
Rajkumar Sharma 
Everyone knows about Virat Kohli's class and temperament but not many know that the burly lad from Delhi had cut his cricketing teeth at the West Delhi Cricket Academy. The academy was founded by a former Delhi player called Rajkumar Sharma. He played for Delhi in Ranji Trophy from 1986-91 and was honoured with Dronacharya Award in 2016. Virat has always been vocal about the right guidance and helpful tips he received as a youngster at Sharma's academy as the major reasons for his evolution as an ace cricketer. Currently, Sharma is serving his term as a head coach of the Delhi team.