The phenomenal growth of the Korean pop culture over the years, also known as the Hallyu wave, has given the world of entertainment exceptional dramas and music. K-dramas today have evolved from the stereotypical staple tropes to engaging narratives backed by equally captivating performances. There is something for everyone in the K-drama world, you want cross-border romance? You have it. Emotional family drama or stories about resilience and chasing dreams, you have that too. Maybe you're looking for a casual comedy or something on the lines of Grey's Anatomy, and you can find that too. So, we've put together a list of popular K-dramas that you will enjoy.
What's Wrong with Secretary Kim
Adapted from a web novel of the same name, this 2018 show is a leisure watch. Park Seo‑joon plays a narcissistic businessman whose ego and life has been managed by his hard-working secretary Kim Mi-So, who suddenly decides to quit the high paying job. The story then follows the duo navigating the transition and finding themselves. The performances and direction are quite good and the blend of comedy and drama even better.
Fight for my way
This one is for the ones struggling to make it in the harsh world. A group of middle-class youngsters fights to find their way and place in the world. A very fresh storyline and narrative sprinkled with good amounts of drama, comedy, friendship and romance sum up Fight for my way. Relatable and inspiring, this has become quite popular over the years after its release in 2017.
Descendants of the Sun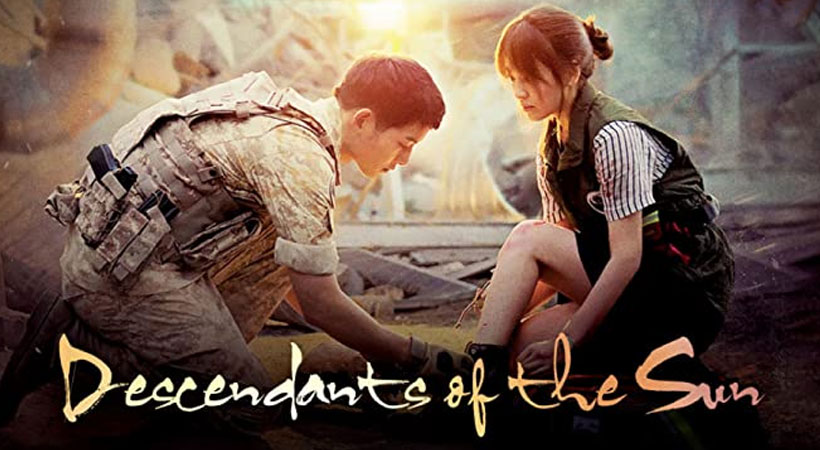 You must've surely heard about this one somewhere, released in 2016, Descendants of the Sun has a cult following. The love story of Captain Yoo Shi Jin of the Korean Special Forces and Doctor Kang Mo Yeon, a surgeon in a conflict zone has action, melodrama and always hits you right in the feels. The plot twists are something to look out for in this one.
Itaewon Class
Itaewon Class is perhaps best described as one of the first K-dramas to positively include people of colour and the LBTQIA+ community. The story is about a group of youngsters trying to make their ambitious dreams of running a bar in a posh area called Itaewon, come true. Park Seo‑joon's character is the ultimate lesson in resilience and Kim Dami' character Jo Yi-Deo is one of the most striking and complex female characters in K-drama in recent years.
Guardian: The Lonely and Great God (Goblin)
This one is a favourite among fans of the supernatural genre. Goblin is an immortal who falls in love with a human priestess to end his immortality. But fate has some other plans for the couple. The plot is very intriguing, the performances good and the cinematography is beautiful.