South Africa has been in the midst of chaos with widespread looting and violence with the imprisonment of former president Jacob Zuma. According to initial estimates, more than 70 people were killed, mostly in stampedes, as thousands of people ravaged malls, retail outlets and radio stations.
In two provinces — KwaZulu-Natal and Gauteng — over 1,200 people have been deployed by the South African government to stop the violence and restore order.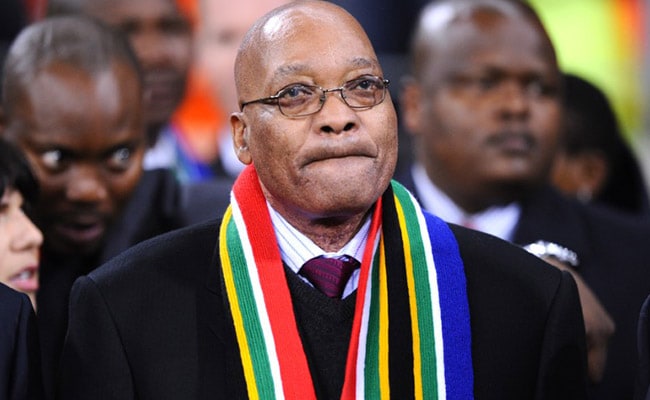 In the wake of the violence, the Indian government has taken up the matter of safety of Indians or people of Indian origin in South Africa very seriously.
Indian Diaspora in Africa
'Diaspora' is a term derived from the Greek words dia (across) and sperio (to scatter). This was historically associated with exile and dispersion of the Jewish "nation".
Economic and political order has led to large-scale migration of people in nearly all regions across the world. The term 'Indian diaspora' is used to address people who have migrated from the territories present within the country's borders. It is estimated that there are at least 30 million Indian Diasporas that include PIOs (Persons of Indian origins) and NRIs (Non-resident Indians).
With Africa, India has thousands of years of cultural and commercial relations. In the late 20th century, former Indian Prime Minister Jawaharlal Nehru urged Indians in Africa to identify the country's cause for independence. At that time, Africa was being swept across by the independence wave.
According to the Ministry of External Affairs, the Indian Diaspora resides in 46 countries of Africa at present and covers all linguistic, cultural, or geographical regions. Indian migrants continue to be attracted by factors like globalization and increased opportunities in the Dark Continent.
In 2018, late Sushma Swaraj visited South Africa and honoured the 100th birth anniversary of Nelson Mandela and 125 years of the Pietermaritzburg train incident.
Most immigrants from India tend to move to Africa on a temporary work visa but eventually settle down there permanently. The majority of Indians in South Africa hold the country's citizenship. The Indian Diaspora in countries such as Mauritius, Kenya, Uganda, Nigeria, Tanzania, Madagascar, Mozambique, Zambia, Botswana, and Zimbabwe are considered financially well off; they are also culturally keen to retain their Indian identity.
South Africa houses nearly three million Indian Diaspora, the earliest Indians having arrived during the 1600s and 1700s as slaves that Dutch ships brought along. A majority of them came from the East of India, Malabar Coast, and Coromandel Coast.
The country has the most significant proportion of Indian communities, mainly in Durban, which is known as the most prominent Indian city outside India. The most significant number of the Indian diaspora resides in Mauritius, almost 70 per cent of its population. On the other hand, the Republic of Sao Tome and Principe has the least diaspora — nearly four per cent. The Reunion Island is home to nearly 30 per cent diaspora. 
Read More: Violence, Riots And Racial Attacks Mar South Africa After Zuma's Arrest, Tension Escalates Amidst Indians
Indian ties with Mozambique date back to the 15th century, at which time Vasco da Gama had spotted some Indian traders as he landed on the country's shores in 1499. Many people from Goa have also migrated to Mozambique.
In an attempt to get access to natural resources and other strategic purposes, India has continued to enlarge its development aid to African nations. As part of soft power, the Indian Diaspora in the 21st century plays a significant role in maintaining people-to-people ties, skill development, remittances, business, trade and enhancing South-South cooperation.
What is the present situation?
A leader of the Indian community in South Africa said, "The Indian people are being targeted in all areas of Kwazulu Natal and Johannesburg. There are 1.3 million in South Africa; although all are not in danger presently, it's heading that way. We have been crying out to the South African government to send the South African Defence force to assist. They are not coming through. Our Indian brothers and sisters together with South African police forces cannot cope, they being outnumbered."
Among the most affected areas were Durban, Pietermaritzburg and Johannesburg — which houses a sizeable population of Indian ex-pats. Reports said that looters were targeting businesses owned by Indians and Indian-origin South Africans.
"Businesses, shops and houses are being burnt. Petrol bombs are being thrown. Fires are being set to businesses, cars and houses. We cannot do anything. We are outnumbered. Our brave men, women, children, security companies and SAP are doing their best. Also, remember our SAP are not mandated to shoot to kill. They have rubber bullets, so their lives are at risk as well," an eyewitness said.
External Affairs Minister (EAM) Dr S Jaishankar, concerned over the security of Indian ex-pats amid the violence, spoke to his South African counterpart, Dr Naledi Pandor. According to the South African side, its government is doing "utmost to enforce law and order", and "early restoration of normalcy and peace was its overriding priority".
"Appreciate the conversation with South African Foreign Minister Naledi Pandor today. She assured that her government was doing its utmost to enforce law and order. Early restoration of normalcy and peace was the overriding priority," Jaishankar had tweeted.
It was emphasized that these events and the attacks were criminal in nature; they were not political or racially motivated.