The Covid-19 pandemic brought our lives to an abrupt halt, disrupting normal life and causing death and devastation. The country is on its knees. Cries for help are going unanswered.
 Unending queues in front of hospitals and medicine shops created panic across the nation. Families wept as they lost their loved ones after failing to admit them to hospitals, but the government is doing reportedly a little to bring the situation under control. There is so much grief, so much destruction and such emotional turbulence across the country that words of consolation are hard of any comfort to those who have suffered and to those who continue to suffer.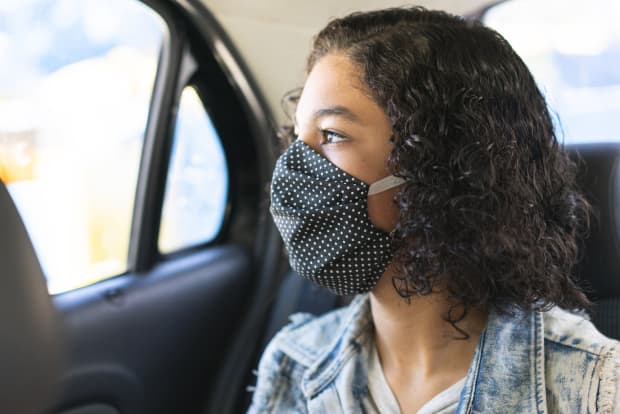 At a time as tiring as this, thousands of people are suffering from mental health issues. Various hospitals across the country are registering a spike in the number of patients with symptoms of psychological ailments like depression, anxiety and insomnia.
For people studying or working abroad, the stress is massive. People of the most indomitable of spirits are unable to tackle the emotional strain. To understand how people studying and working outside India are coping with the pressure, NRI Vision spoke to a few students pursuing their education abroad, and some of whom are working.
"I feel helpless," said Swarupa De, 25, who works at Apple Inc in California. "It's hard for us to actively participate in the fight. Most of us are also constantly anxious and worried about our loved ones back in our homeland. I'm terrified of getting 'The Phone Call'. I rely on my friends here who are going through the same thing. Talking it out with them has been my respite. I also heavily rely on video calls and phone calls to check up on my loved ones. I've been donating money to charities that are helping with aid in India."
"I would ask others to seek help and comfort in their friends and family, or in more difficult situations; I would say talking to a counsellor or therapist is the best idea. The best thing I have done so far is to accept the reality of the situation and be prepared for anything," she added.
Healthcare personnel in India are working relentlessly amid the second wave of Covid-19. The frontline workers have not given up even as their anguish stretched to the breaking point.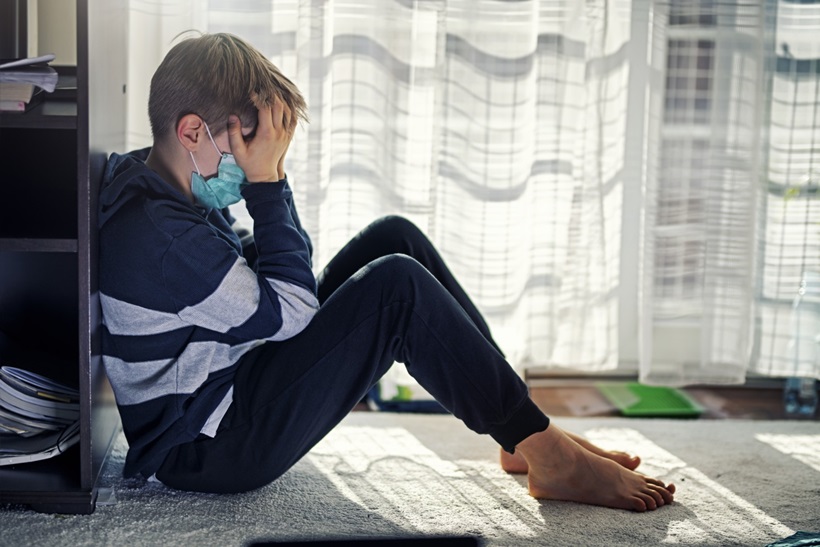 Srijit Mukherjee, 28, Ph.D. Student at JILA- National Institutes of Standards and Technology and the University of Colorado at Boulder, said: "Given I did spend a couple of weeks in mid-April at home (in Kolkata, thanks to paperwork related to my immigration status), and I did see the second wave spiralling out first hand, it put me in a state of utter stress and anxiety. Leaving my family in a mess just to make sure I was back in time to continue my PhD in the US also left me guilt-ridden. Hearing about close family and friends succumbing to the wrath of the pandemic has been more than just disheartening."
"Moreover, the portrayal of utter helplessness by some of the print and televised media also made things worse. Overall, my mental health was up for a toss. I do not think I am okay yet. Every cough on the phone makes me nervous. But then, my hands are tied. It is probably not a juxtaposition when it comes to my family and friends being concerned about me and my health," he said, adding, "Keep checking on friends and family. Keep your contacts active. If needed, keep an eye out on how you can help. Finally, keep a check on your sanity because it can be helpful to assist someone to get access to critical supplies even if you do it remotely." 
Amid the second wave, social media has been abuzz with uncountable SOS messages, from hospitals urging authorities to help them deal with the dwindling oxygen supply to doctors talking about how they are heartbroken watching patients die before their eyes -deaths which could have been prevented with the availability of necessary resources. Haunting images of ill-maintained healthcare centres and bodies piling up in crematoriums inundated our social media feeds.
"At a time as frightening as this, the last few months have been very stressful and testing. It has been especially hard for me since my father is a medical professional and has to regularly come into contact with Covid patients. Every morning starts with sending them an "Are you all okay?" text, and the "All good" replies have been my momentary relief. Being an international student far away from home with no certainty of going home has definitely toiled my mental health. But I have been fortunate enough to have people around me who are very supportive," said Anukta Datta, PhD Student at UC Santa Barbara.
"I make it a point to talk to my family members at least twice a day. I also enjoy a fair bit of alone time to declutter my mind by cooking, going for runs etc. I have found it very helpful to surround myself with people who bring a positive outlook to life. It's good to set aside some time from your work for your mental health, which can include exercising for a bit daily, meditating, going for walks, cooking and whatever brings you comfort and temporarily helps you to relieve stress. Always seek out professional help if you feel it is needed," she added.
With the second wave ravaging the country, hospitals have continued to turn away seriously ill patients. Pharmacies have been struggling to supply basic medicines. Chat groups are filled with pleas for food delivery, home sanitisation, and requests for other Covid-related supplies.
"It is frustrating, and I feel helpless, especially when people keep sending in requests for oxygens and leads. I tried to connect some leads in my home town and Kolkata. I tried to share posts on Facebook related to helpline numbers, but I understand how limited that contribution is. I try to check with my family as frequently as I can," said Satyaki Dasgupta from Colorado State University. 
For international students and other professionals, especially the ones with pre-existing mental health issues, the times are darker and grimmer. Things that seem astray are hard to put back in place. The struggle is real.
A constitutionally mandated welfare state has shrugged off its duties, banking on the benevolence of Good Samaritans to hustle for beds and struggle day in and day out in search of oxygen cylinders for ailing, dying patients.