As you all know, a visa is an official document that allows the citizen of a country to enter a foreign nation. The visa usually gets stamped or glued at the passport of the beneficiary. Indeed, the visa type determines the rights of the beneficiary in the host country.
Work visa, student visa, travel visa, business visa, transit visa, working holiday visa, spousal visa, refugee/asylum visa etc., are the major visa types.
Work Visa
Workers should obtain a work permit visa to take up employment in an overseas nation; employers will not hire you without one. There are various types of work visas depending on the nature and duration of work.
Some countries offer short-term work permit visas, which are available through direct application. In other cases, such as for long-term employment, foreign employers would need to apply for the visa on your behalf.
Some countries have different category of work visas as per the nature of work; check to make sure you apply for the correct one. Work visa processes are a bit longer and require more documentation than other types of visas.
Ensure that you have a proper visa; if not, you could be deported at the border.
Student Work Visa
Student work exchange programs could legally assist students in obtaining a short-term work permit visa. Often, depending on the host country's regulations, unpaid internships and volunteer positions may or may not require a work permit.
Check out Work Permit Programs to see a list of organisations that can help with student work permit visas.
For example, BUNAC offers help to secure work authorisation for current students or recent college graduates in Ireland, Australia, and New Zealand. It also helps to secure work authorisation for students who have secured internships in Britain.
See BUNAC Work Abroad Programme Here.
Student Visa
Students who wish to go abroad should obtain a visa that permits foreign students to enrol at a country's qualified educational institutions.
For example: To study in the United States, students should obtain F or M visa.
Read more: US Student Visa: All You Need To Know About F-1, J-1 Visa
Business Visa
A business visa is an authorisation of the designated destination countries to enter there and engage in business activities. The holders of this type of visa are not required to have the citizenship of the designated country to do business. But such an authorisation has its limitations too.
For example, if you are travelling to Europe for Business Purposes, you have to obtain Business Schengen Visa. Schengen Area consists of 26 European countries that have officially abolished all passport and other border control types at their mutual borders.
Refugee/Asylum Visa
When people flee their own country- persecution, war, natural disasters and other situations in which their life is at risk- and seek sanctuary in another country, they can apply for asylum/refugee visas.
Canada's response to the humanitarian crisis in Syria is an example of a refugee visa. From November 2015 to February 2016, Canada welcomed more than 25,000 Syrian refugees.
Working Holiday Visa
Working holiday visas allow the passport holder to undertake temporary employment in a country. Not every country necessarily offers a working holiday program.
In New Zealand, 'working holiday visas are available to young people, usually aged 18 to 30, but 18 to 35 in a select few countries.' The visa gives you the authorisation to travel and work in New Zealand for up to 12 months, or 23 months if you are from the UK or Canada.
Dependent Visa/ Spouse Visa
A dependent visa permits the spouses and kids to travel to an overseas nation to accompany/joining the family member.
A spouse visa typically grants a partner the right to reside when the couple does not hail from the same country. As there are chances of illegitimate cases, you may be required to prove that you are indeed a 'real' couple, including attending interviews, before the spouse visa is granted.
Transit Visa
Travellers may sometimes have to pass through a country to reach their destination country; you need a transit visa for this. Transit visas are usually required if you have a layover in a country of more than a few hours.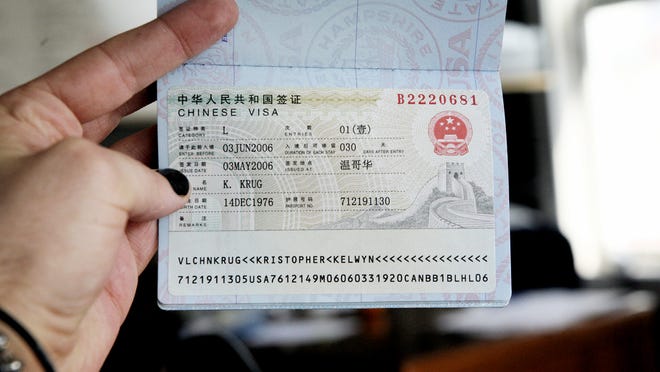 Medical Visa
Medical Visas are issued for patients seeking medical treatment in reputed, specialised hospitals or treatment centres in the host country. For getting a medical visa, the hospital/treatment centre has to be approved by the respective government.
Diplomatic Visa
Ambassadors, Diplomats, Public Ministers and other Diplomatic Personnel can seek diplomatic visa if they are travelling to a foreign country on behalf of their government with an intended official purpose. The purpose for which the applicant is travelling should be government-natured.
There are many categories of visas other than these categories, including Temporary Religious Worker Visa, Crew Visa Crew for members serving on aircraft and sea vessels.
Immigrant Visa Vs Non-immigrant Visa
Immigrant visas are issued to a person wishing to live permanently in a country.
Nonimmigrant visas (NIV) are issued to a person with permanent residence outside the host country but wishes to be in the host country temporarily for tourism, medical treatment, business, temporary work or study, as examples.
But, keep in mind that every country has its visa requirements. So do check out the updates from the embassy or consulate of the country you would be visiting before applying for visas.